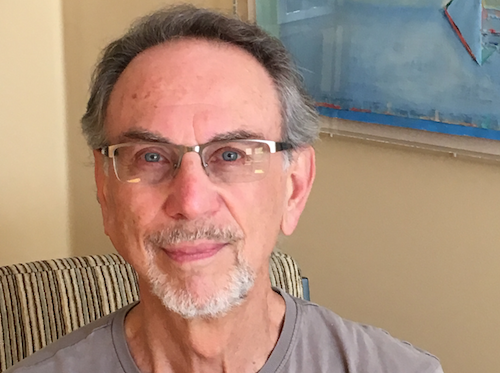 We hear our old pal Fran Shor is waging an uphill battle
for a seat on the Wayne State University Board of Governors
. He'll be running as a candidate of the Green Party, and he tells us his name will be on the statewide ballot in November.
Shor has appeared in our humble publication a few times over the years, thanks to the fact that
he's helped coordinate such events as the North American Labor History Conference
four years ago, and that
he's generally savvy to left-wing issues and ready to comment on them
. Of his solid grounding in left and progressive politics,
we once joked
, "Shor isn't gong to be offered any resident scholar gigs at the Mackinac Center."
His platform
? He believes that through cost reductions in administration, new buildings, and more, internal funds can be generated for tuition scholarships for those with few or no financial resources. Near and dear to him is the idea of re-instituting a special degree-granting program for working adults he says fell victim to "a short sighted administration" in 2007. Other planks include "participatory budgeting," sustainability, terminating the university's the contract with
Aramark
, bringing in more locally grown food, and educating campus police in conflict resolution.
Does he have a chance? Who knows. Polling data seem to be somewhat imprecise these days. (Do pollsters still only call people with land lines?) And even the normally distant-third Green Party might get a fresh look from the voters Bernie Sanders seemed to attract, presenting a Green candidate they can vote for without fear of enabling Donald Trump. It's a longshot, but I suppose snowballs have hurtled through hell before.
If nothing else, his candidacy presents an opportunity for Shor to barnstorm through the state, speaking on a number of campuses this fall, raising issues such as debt forgiveness on student loans, something Jill Stein calls for. That's got to help get a much-needed discussion going about one of the top issues facing young people today.
Should he win, Shor probably can't do as much as he'd like to, but Wayne State's board would have a savvy watchdog keeping an eye on things. At this point in time, with journalists taking a close look at the
strings attached to a recent WSU deal with Mike Ilitch
, the argument that stronger oversight is needed may win more voters over.