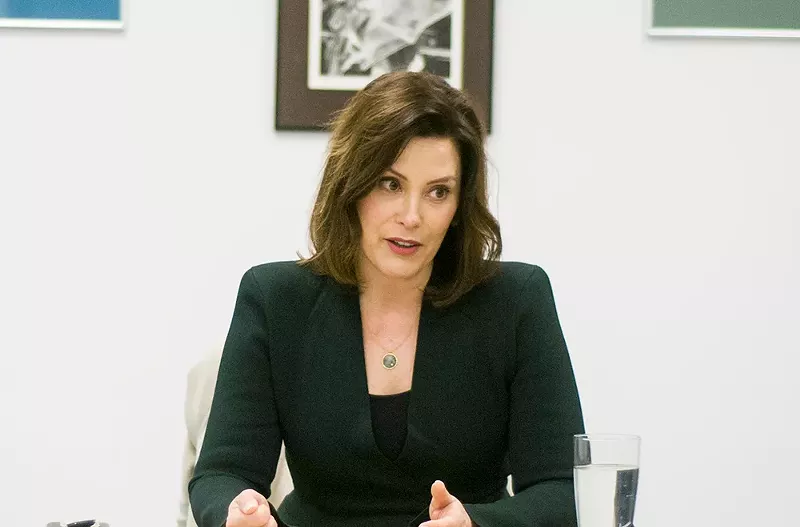 On Tuesday, Michigan's Senate voted to ban dilation and evacuation abortions.

Anti-abortion advocates call the procedure a "dismemberment abortion," because the fetus is removed with a surgical instrument such as forceps. This type of abortion accounts for half of all second-trimester abortions in the state.

Democratic Gov. Gretchen Whitmer said she will veto the legislation.

"I think that these are decisions that should be made between a woman and her doctor," Whitmer said, according to The Washington Post. "I've always supported a woman's autonomy and freedom to make her own choices, and that should be no surprise to anyone in this town."
Democratic senators criticized the bills, calling the legislation dangerous to the well-being and health of women.
Republican Senator Tom Barrett of Charlotte, who supports the bill, said that legislators are "taking a stand for life" by restricting an abortion procedure that should shock the public.
Dilation and evacuation abortions have already been barred by 12 states. Additionally, Alabama's Senate will soon vote on a ban that would almost completely ban abortion, as doctors would not be able to perform the procedure after the fetus is "in utero" under the proposed bill. Georgia recently signed a bill into law that will ban abortions after a fetal heartbeat is detected — that law is slated to go into effect in 2020. Ohio and Mississippi have also recently passed similar "heartbeat" laws.
Stay on top of Detroit news and views. Sign up for our weekly issue newsletter delivered each Wednesday.