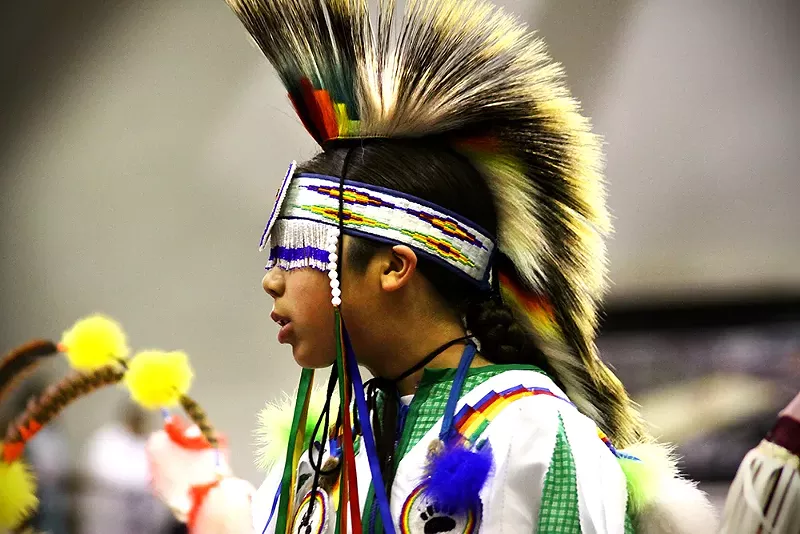 Michigan Governor Gretchen Whitmer has joined a growing chorus of elected officials acknowledging Oct. 11 as Indigenous People's Day.
"Today is a day of remembrance, reflection, and celebration of the Indigenous peoples, including those who call Michigan home," Whitmer said in a statement. "The success of tribal communities is inextricably linked to Michigan's success, and we must ensure that they have an empowered voice and seat at the table. I am proud to proclaim October 11th as Indigenous Peoples' Day and celebrate the thriving cultures and values that our tribal communities contribute to our state."
On Friday, President Joe Biden became the first U.S. President to issue an official proclamation for Indigenous People's Day.
Last month, Whitmer hosted a summit with Michigan tribal leaders. In 2017, Whitmer signed Executive Directive 2019-17, the first executive directive in Michigan history to require training on tribal-state relations for all state department employees who work on matters that have direct implications for tribes. Whitmer also appointed 39 Native Americans to judgeships, councils, boards, and commissions. One of those appointees, Bryan Newland, was sworn in as Assistant Secretary of the Interior for Indian Affairs.
"The proclamation for Indigenous Peoples' Day is a significant step forward in acknowledging the myriad contributions of the first peoples of the Great Lakes region to the culture and economy of Michigan," Tribal Chairman Jamie Stuck of the Nottawaseppi Huron Band of Potawatomi said in a statement. "Our contributions include Indigenous traditional crops such as corn and beans that remain today a major part of Michigan's agricultural economy. There have also been considerable hardships and challenges to be endured, all while maintaining our culture, history, and traditional way of life. This proclamation is a beginning to overcome the struggles of the past and to work together for a better shared future."

A growing number of people have called for Monday, Oct. 11 to acknowledge Indigenous People's Day instead of Columbus Day amid changing attitudes about Columbus's genocidal legacy. In 2015, activists vandalized Detroit's Columbus statue, and in 2020 Detroit officials removed the statue.

A group called the Detroit Indigenous Peoples Alliance is presenting Mayor Duggan with an Indigenous People's Day proposal. Besides calling for Indigenous People's Day within city government, the group also calls for a new monument to honor indigenous peoples, the development of an official land acknowledgment to be placed on the city's website and used at all public meetings, the designation of aa liaison to work closely with tribal governments and organizations, to invest resources into protecting the last of the burial Mounds at Fort Wayne, and to officially recognize the history of this land that the Anishinaabe called Waawiyaatanong, "where the water goes around."

The group plans to unveil the proposal at noon on Monday.
Stay connected with Detroit Metro Times. Subscribe to our newsletters, and follow us on Google News, Apple News, Twitter, Facebook, Instagram, or Reddit.