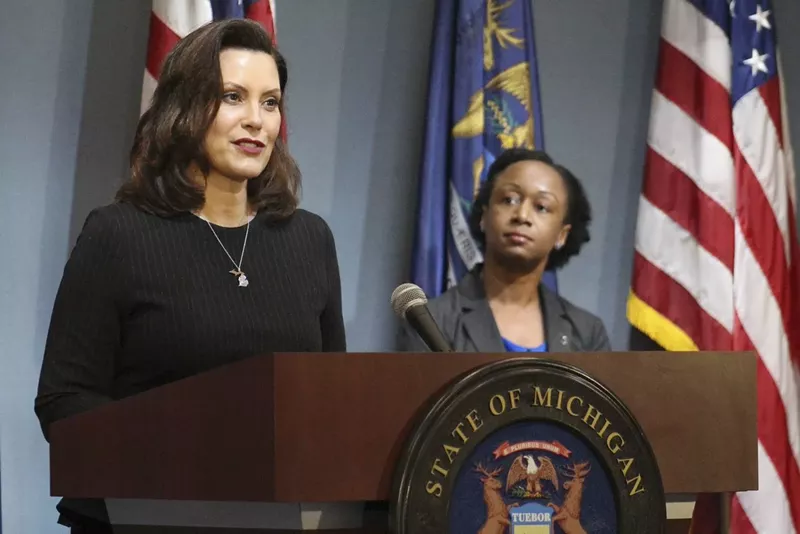 As the coronavirus continues its comeback in Michigan, Gov. Gretchen Whitmer extended the state of emergency through Sept. 4, giving her the authority to impose restrictions to combat the spread of the virus.
The order comes as schools prepare to offer classes, either in-person or online.
"We are in a crucial time in our fight against COVID-19, and we must do everything we can to protect ourselves, our loved ones, and the brave men and women on the front lines of this crisis from a second wave," Whitmer said in a news release. "Today I signed new emergency and disaster declarations using independent sources of statutory authority to continue saving lives. I will continue to use every tool at my disposal to protect Michiganders from the spread of this virus. I want to remind everyone in Michigan to wear a mask, practice safe physical distancing, and do everything in your power to fight COVID-19."
The coronavirus peaked in Michigan in early April, but after a major dip in cases in June, the number of confirmed infections has steadily risen in July and August.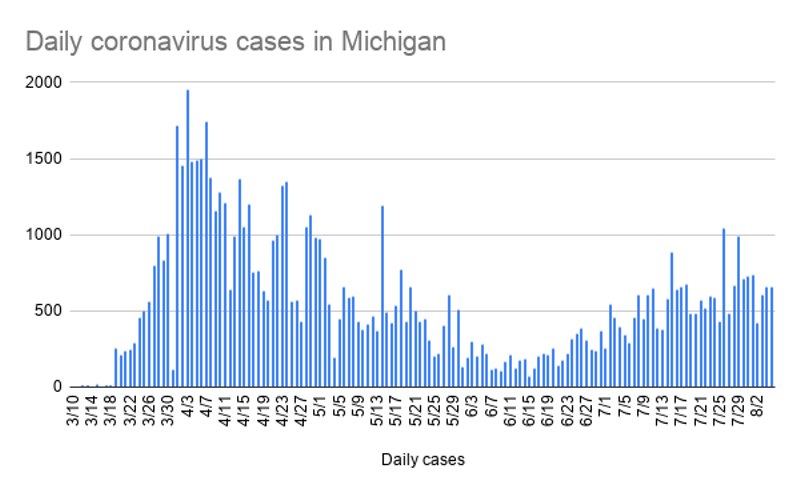 "COVID-19 is still devastating families across Michigan, and it's crucial that Governor Whitmer continue to take swift action to save lives," Dr. Joneigh Khaldun, the state's chief medical executive, said. "I will continue to work alongside her as we make decisions to protect families' health and safety. Michiganders should still do their part by wearing a mask and practicing safe physical distancing. Be smart, and stay safe."
Under the state of emergency, Whitmer has the authority to impose new lockdowns and strengthen the mask requirements without the approval of the Republican-led Legislature.
In May, Republicans in the House and Senate attempted to sue Whitmer over her emergency powers, arguing she needed congressional approval before extending them. Michigan Court of Claims Judge Cynthia Stephens tossed the case, and the Supreme Court refused to fast-track it. It's now in the Court of Appeals.
Stay on top of Detroit news and views. Sign up for our weekly issue newsletter delivered each Wednesday.