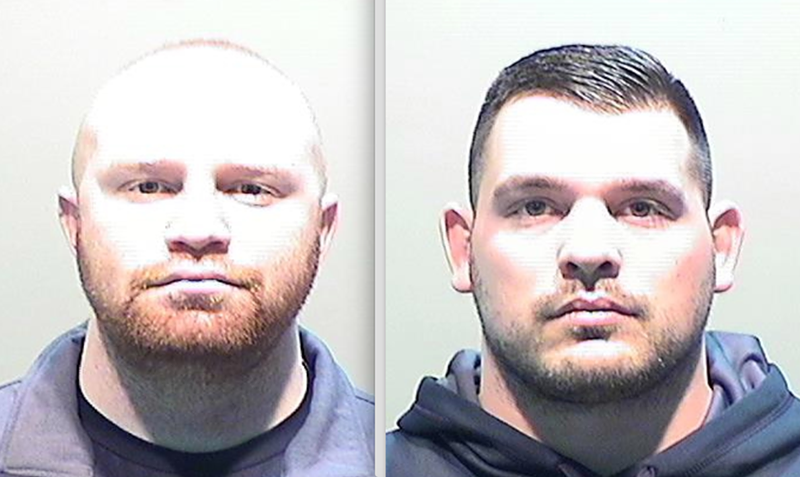 What happens when you're a cop accused of violating your department's chase protocol, causing a deadly crash, and leaving the scene?
In Detroit — at least, in this case — you get probation and the chance to have your conviction cleared.
Detroit District Judge Kenneth King yesterday sentenced 28-year-old Ronald Cadez and 27-year-old Stephen Heid each to a year probation, five days of community service, and a $500 fine. The officers pleaded no contest to willful neglect of duty in connection with an Oct. 7, 2017 chase incident that led to the death of 19-year-old Jerry Bradford, Jr.
MLive
reports that the officers' sentences are "delayed," which apparently means the judge can clear the officers' convictions once they serve out their punishments. The officers were reinstated to the Detroit Police Department after they entered their no-contest pleas on Aug. 28.
Detroit Police Chief James Craig last year confirmed that Cadez and Heid did not properly follow police protocols in initiating the chase. He said the officers reached speeds of more than 75 miles-per-hour, did not dispatch to alert they were involved in a chase, and did not activate their lights and sirens. Moreover, he never provided a reason as to why they gave chase in the first place. Craig said only that Cadez and Heid ran Bradford's plates and that police "operate on hunches." Detroit police are not permitted to chase a suspect unless they believe the person has committed a violent felony.
According to Criag, the officers disengaged in the pursuit at some point, and "opted to go in another direction" because he said they didn't know if Bradford's "car had lost control or been involved in a collision." They later learned the teen had hit another car and careened into a tree. His injuries were fatal.
The Detroit Coalition Against Police Brutality slammed the judge's sentence as weak.
"Heid's and Cadez's actions are beyond unconscionable and warrant more than a slap on the wrist," DCAPB spokesman Kenneth Reed said in a statement. "They have no business working in any law enforcement agency with their blatant disregard for life ... Who is to say they won't decide to go on another joy ride to chase yet another citizen, maybe again to his death?"
Stay on top of Detroit news and views. Sign up for our weekly issue newsletter delivered each Wednesday.