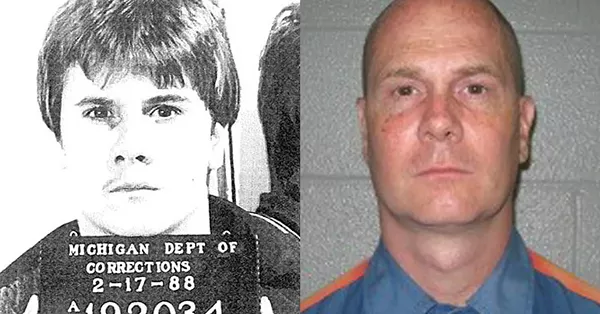 Richard Wershe Jr. — better known as "White Boy Rick," immortalized by the
2018 Hollywood biopic
starring Matthew McConaughey — will spend more time sitting behind bars.
The longest-serving juvenile drug offender in Michigan history and once the FBI's youngest informant, Wershe has been denied early release from prison in Florida.
Now 49, Wershe was released on parole in Michigan in 2017 after serving 30 years on drug charges. Upon release, he was sent to Florida to serve more time for a 2006 conviction for his involvement in a car theft ring while detained in federal prison.
Last month, Florida Gov. Ron DeSantis was reportedly
considering granting
early release to Wershe for his role as an FBI and Detroit Police drug informant in the 1980s. But in a letter to Wershe's attorney, the Executive Clemency Board denied his request for a commuted sentence. The letter was sent two weeks ago, and according to the
Detroit Free Press
, did not state a reason. Now, he is set for release in October of 2020.
Wershe began informing the FBI at the ripe age of 14, earning him the decorated title of youngest FBI informant ever on record. By 17, he'd become a liability, so the authorities abandoned him as he slipped deeper into the drug trade. Within a year he was picked up for manufacturing/possession with intent to deliver more than 650 grams of cocaine. He was sentenced to life in prison.
Wershe's story gained national attention when he was arrested in 1988, but has found new life from the 2018 Hollywood film. Scott Burnstein, a crime historian who has worked with Wershe, hopes Wershe will get a chance to tell his story himself — once released.
"My dream for him, and we've been talking about it for years, is that he gets to tell his story himself," Burnstein
previously told
Metro Times
.
Stay on top of Detroit news and views. Sign up for our weekly issue newsletter delivered each Wednesday.