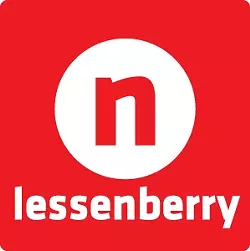 There are lots of things a reasonable person should be angry about today, from guns to crime to the stupidity and cowardice of Detroit City Council, which seems hell-bent on not only forcing a state takeover, but making us all welcome one.
But that's not what we should be most upset about.
What should make us most angry is this: Last week, we learned that more than a half-million Michigan children are living in poverty! Half a goddamn million!
According to the latest, highly reputable Kids Count study, the precise number is 537,000. And that's not the worst of it. Roughly half of those live in deep poverty, which means an income half that of the official poverty level.
We are talking about situations where a family of four has to try to make it — pay for food, shelter and clothing — on less than $10,000 a year. Nobody can do that, not in America.
What prospect do those children have for anything resembling a decent life? Pretty close to zero, and you know it.
So what are we doing about it?
"What are our priorities, if not the next generation?" asked Jane Zehnder-Merrell, a longtime official at the nonpartisan, nonprofit Michigan League for Public Policy.
For many years, she has directed the Kids Count project, a collaboration between the League and Michigan's Children, another highly reputable nonprofit organization.
The study is actually done on both a statewide and national basis. This year, they discovered something especially troubling in our state. Things got much worse for kids during the past few years of recession, and have stayed that way.
Child poverty jumped 28 percent between 2005 and 2011, and so did poverty-linked cases of abuse and neglect.
If that's not bad enough, the number of children qualifying for food assistance climbed twice as fast.
"Even in more affluent counties, child poverty and the need for food assistance jumped dramatically," said Zehnder-Merrell. "How can we afford to allow over half a million children in our state to struggle though childhood without the basic necessities?" What, in other words, are we doing about this?
Well, that's a tough question. But I bet I know the answer:
We aren't doing much of anything.
Nothing, that is, except watching our politicians make life worse for many. That's because we don't give a shit what happens to these poor kids. Neither do our elected leaders.
What they've done, in the last couple years, is cut off cash welfare payments to tens of thousands of poor children through no fault of their own, for life. They've also severely cut the Earned Income Tax Credit for the working poor.
And — surprise, surprise — we have a lot more children living in poverty. There are smug right-wingers in the Legislature who think poor people deserve their lot, and couldn't care less about their children. I don't think Gov. Rick Snyder is one of those. He is, however, a fundamentalist worshipper of private enterprise, who has a childlike belief that lower taxes are the solution to all things. Forget education; cut taxes and they'll come.
Most Republicans always have been like that. But you don't exactly see the Democrats screaming that this is an outrage, and that we have to save these kids, do you?
Not at all. Know why? That would cost money. That would mean — gasp — increasing taxes on the rich, maybe even on those poor people who struggle along on $200,000 or so a year.
That would be politically risky. Democrats care most about regaining power some day, and don't want to offend.
So we are producing blighted lives. Franklin D. Roosevelt, beginning his second term three-quarters of a century ago, began by saying, "I see one-third of a nation ill-housed, ill-clad, ill-nourished." He was outraged by that. So was the country.
Today, we can say that at least one-quarter of Michigan's children are ill-housed, ill-clad and ill-nourished — and add that most of us don't give enough of a damn to do anything about it.
So what does that mean for those of us better off?
Nothing good, comrades. Even if you have the heart of an Ayn Rand heroine, you should realize we should do something about child poverty, if only out of narrow self-interest.
Think: These kids are the future, and they are highly unlikely to do well in school, or anywhere else, when they don't have enough to eat, and suffer from illness and tooth decay.
What will become of these half-million human beings, and us, when they grow up? Back in FDR's time, people who survived the poverty of the Great Depression could later find good-paying factory or warehouse jobs, as my father did.
That won't be the case for kids who grew up poor in the aftermath of the Great Recession. High-paying unskilled jobs are gone forever. Which impacts us grown-ups, big-time.
If you are in your 30s or 40s, you are going to be relying on the earnings of this generation for your benefits, etc., when you are elderly. If the prospects for their futures are as dim as they now seem to be, what do you suppose that means for you?
Hint: Nothing good.
Naturally, for these kids struggling with the misery of poverty in a land of plenty, life will be even worse. Today, we automatically assume that Marxism is dead, that the oppressed classes will never actually rise up against their oppressors.
Yet sometimes, you just have to wonder.
Money and the Democrats: Last week I zinged the Michigan Democratic Party for charging people $120 a year to become a registered voting member. (Other people who had been approached to sign up and join have also reported being asked to fork over cash for the privilege of being a Dem.)
The Oakland County Democrats had just sent me an e-mail urging me to sign up for that price, and adding that as an alternative "this can be set up for monthly payment of $10."
Kirsten Alvanitakis, the Michigan Democrats communications director, complained that I was inaccurate. "We offer a student membership level that is $10 annually, and we actually have a large number of 'free' members, all of whom are eligible to vote at our state convention on Feb. 23. I hope you'll be able to issue a correction," she said.
Well, consider it corrected — though the Democrats certainly haven't been publicizing that you can join for free.
This is especially relevant now since it looks like there's going to be a serious effort to oust Mark Brewer, the longtime state party chair, at the party's convention at Cobo Center later this month.
Two major labor unions have turned against Brewer, and things heated up further last week, when Mike McGuinness, a former Oakland County Democratic Chair, accused Brewer of masterminding a 2010 scheme to put fake Tea Party candidates on the Michigan ballot. McGuinness isn't exactly the most credible of sources; he pleaded no contest to six felonies in connection with the caper, and just got off probation.
But none of this helps Brewer. By the way, if you are motivated by this to become an official member of the MDP and vote at the convention, forget about it. They'll sign you up, but you can't vote for party chair unless you were a member before Jan. 26 — except, Alvanitakis says, for "precinct delegates, candidates and elected officials," who can sign up any time.
So much for the party of the people. All Democrats are equal, in other words … some are just more equal than others.