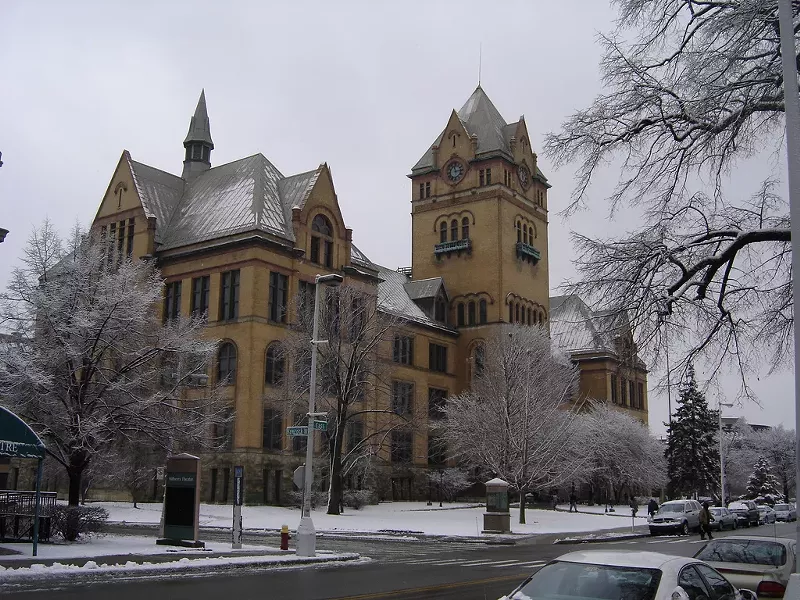 Wayne State University is holding active shooter training exercises for students and faculty following a shooting last week at a south Florida high school that left 17 people dead.
In an email sent to the campus community, Wayne State's public safety office says the massacre closely followed "an incident on our campus, which was dealt with immediately, thankfully without any injuries." Hours before the shooting at the high school, a WSU student wearing a Trump-Pence T-shirt
brandished a switch blade
in front of a group of campus immigration activists. The student was suspended the same day.
The "Emergency Preparedness — Active Attackers" program will offer in-person training that includes what to do in the case of an active shooter and also a sniper attack, like last fall's mass shooting in Las Vegas. There's also a segment that will addresses motor vehicle attacks on pedestrians.
"While statistically, you have a better chance of being struck by lightning than getting involved in an Active Shooter incident, we all frequent locations (movie theaters, shopping malls, college and university campuses, and private businesses or establishments, etc.) where these incidents continue to occur with increasing frequency," the email says.
The training sessions are voluntary, but those who aren't able to participate are urged to watch an eight minute "survival" video included in the email.
The video, posted below, takes on a somewhat alarmist tone. A factoid in its opening sequence says that nearly 800 students were killed or injured in attacks across the globe in 2007. Wayne State says the video comes from the website of terrorism expert Alon Stivi.
Stay on top of Detroit news and views. Sign up for our weekly issue newsletter delivered each Wednesday.