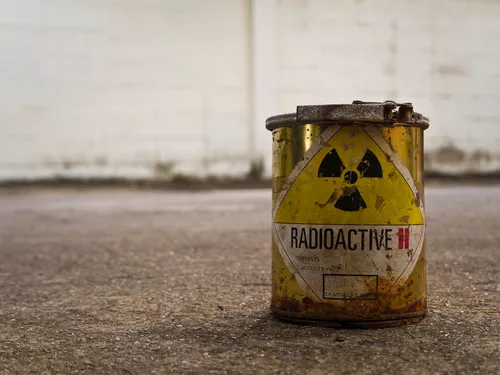 According to a newsletter from the U.S. Army Corps of Engineers, radioactive material will be shipped to Wayne County for disposal in a landfill.
This month, a newsletter for the USACE's district office in Buffalo outlined
the details of a plan
to clean up radioactive material from a former Brush Beryllium site near Luckey, Ohio. Contaminated material would be disposed of at two sites, one of them being a landfill in Wayne operated by U.S. Ecology.
If that name rings a bell with you, perhaps it's because of
U.S. Ecology's plan to expand its toxic waste facility in Detroit by about 10 times
. That plan has been opposed by a coalition of Michigan activists, neighbors, and politicians, although word is that the Michigan Department of Environmental Quality is poised to approve the expansion. (MDEQ, you will remember, is the agency that told Flint residents not to worry, that their water was fine as recently as 18 months ago.)
How dangerous is the approximately 200,000 tons of contaminated soil and building debris at Luckey? In 2006, the USACE reported that the soil contains such "contaminants of concern" as "beryllium, lead, radium-226, thorium-230, uranium-234 and uranium-238."
The USACE newsletter also says that trucks carrying the waste north on I-75 will "avoid leaving the site during the early morning or late afternoon, when people are going to and from work, or when school buses are picking up or dropping off children."
USACE will hold an "open house" public meeting to discuss the Luckey Site cleanup from 6:30 to 8:30 p.m. March 28, at American Legion Post 240, 335 Park Dr., Luckey, Ohio.