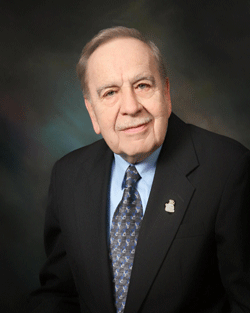 On the heels of a deadline for residents with past-due property tax bills to avoid foreclosure, more than a dozen groups, including the American Civil Liberties Union of Michigan (ACLU), pressed for Wayne County to implement a moratorium on foreclosures.
The county treasurer Tuesday opted instead to extend the deadline until June 8 for homeowners hoping to keep their properties out of the tax foreclosure auction this fall. It's the second extension granted by the county this year.
The county says nearly 40,000 of the more than 75,000 properties that faced foreclosure have been secured by owners who have since entered into payment plans. Most of those properties (62,000) are located in Detroit.
Still, 30,000 properties are facing foreclosure, of which more than 4,400 are owner-occupied residences, the county treasurer said in a press release. The county treasurer began foreclosure on more than 22,300 occupied properties, according to the press release.
The state Legislature late last year green-lighted a number of programs to address the issue by allowing homeowners to enter into payment plans to address past due taxes at a reduced interest rate of 6 percent, rather than 18 percent. In addition, taxes can be paid over a five-year period. Payment plans also cap back taxes at no more than 25 percent of a home's market value.
Activists pushed on Tuesday for the foreclosure process to be halted.
"Tossing thousands of human beings into the streets as the county plans to do is against the law, not to mention callous and short-sighted," said Michael Steinberg, Legal Director of the ACLU of Michigan, in a statement. "Many of these people are Detroit homeowners whose property taxes have been over-assessed for years, if not decades, and yet have tried desperately to keep pace. We need the county to provide more time and means for people to save their homes—but we also need an immediate adjustment of this unfair tax burden to reflect the actual market value of these properties. The county should not try to balance its books on the backs of our most exploited citizens."
Detroit City Council has since crafted a resolution that calls for a moratorium for at least one year to tax foreclosures.
"The county should not try to balance its books on the backs of our most exploited citizens," Steinberg said.
In its letter sent Tuesday to Wayne County Treasurer Raymond Wojtowicz, the ACLU pegs the number of occupied homes at risk of foreclosure at 9,400.
---
Ryan Felton is an investigative reporter for the Detroit Metro Times.