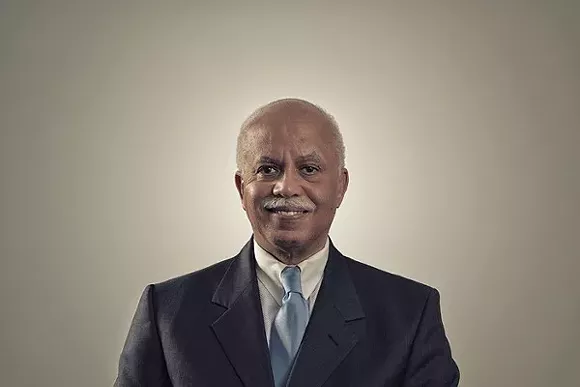 At the edge of a financial precipice, Wayne County Executive Warren Evans said on Monday he has implemented a freeze on all spending and hiring in the county.
"This is the first step to resolve the County's financial crisis," Evans said in a statement. "It's critical we begin to take the necessary steps to solve our financial crisis and restore fiscal health. Reducing expenditures wherever possible must be our first priority."
Facing a $70 million structural budget deficit, amid rumblings that Wayne County may be the first in Michigan to succumb to a state-appointed emergency manager, Evans issued an executive order Monday, which stipulates the extent of the spending freeze.
The order says all vacant positions within the county will remain unfilled. No current employees at the county will receive a pay increase unless it's mandated by a collective bargaining agreement. No employees working by contract will be replaced, or renewed, unless they're deemed essential by the newly established "executive review committee," which aims to ensure all terms of Evans' order are followed through. The committee, according to a press release, can implement "further restrictions to increase savings and reduce expenditures" under the order.
Any funds appropriated for emergencies, housing juvenile offenders in detention facilities, as well as for budgeted sheriff deputies and assistant county prosecutors are exempt from the order.
Evans said the executive review committee, county officials, and his staff "will continue to look for ways to streamline County expenditures while still providing the necessary services to County residents."
In addition, Evans' order vaguely outlines "restrictions" on all overtime, travel, operating services, supplies, professional services, acquisitions, major repairs, cellular phones, subscriptions, memberships, equipment and capital purchases.
Last summer, while Evans was chest-deep in his election campaign, he told
MT
that he
believes the county can avoid insolvency
.
"First, we need to know the real numbers," he said. "Each time we hear from the current administration, the numbers change. We must start with a thorough forensic audit. Second, I will lead by example: sharing in the sacrifice and running an administration that is totally transparent. I will cut expenses in the executive's office as an example to the other stakeholders who I will similarly ask for sacrifices. And we need to prioritize what services are critical at the county level."
That financial review, according to the press release issued Monday, "established the County faces enormous challenges to solve its structural and accumulated deficit."