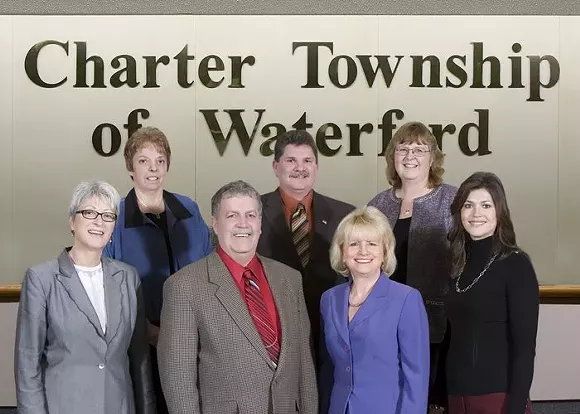 In a startling display of a lack of compassion, the Waterford Township board has voted to deny Syrian refugees entry to their community.
The resolution, which calls to protect residents from the supposed negative effects of refugee resettlement, does not have any actual legal effect, according to
MLive.
Township Supervisor Gary Wall told the news organization that the board is concerned about safety.
"There's not a lot of background information on these people, they fled the country with the clothes on their back," Wall told MLive. "This is not picking on them; they're human beings but we're taking caution."

About 100 people attended the meeting where the board took the 7-0 vote, according to The Oakland Press, and the audience was split "fairly evenly" between those in favor of restricting refugees and those who are not.

Resident Kenny Van Horn told the board that the resolution is a "fool's errand," according to the newspaper. "I'm not part of a community that would do this. We're supposed to take care of people like this."

Syrian refugees are fleeing their country in light of the violent civil war that is affecting their country.
They have been facing everything from displacement to extreme poverty, and every tragedy in between.

In fact, they are not unlike another race of people who, less than 100 yearsago, were also fleeing from a horrible regime — and were initially denied entry into the US,
under the argument that they could have been Nazi spies.
I'm talking of course, about Jews fleeing from the Holocaust. Under Franklin Roosevelt's time as president, thousands of Jews were turned away from American soil, condemning them to death.
While Waterford Township does not have that sort of power, the fact that they are following in the footsteps of Roosevelt's choices is worrying. Turning away people in desperate need of help because "there is not a lot of background information" seems like the same scare tactic that was used less than a century ago.
And that is a history that does not bear repeating.
Aidan Wayne is a
Metro Times
intern.