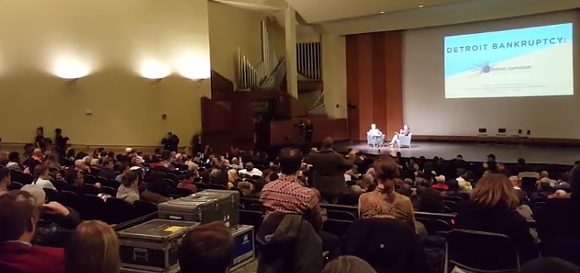 On Wednesday evening, WDET hosted Detroit Bankruptcy: One Year Later, a talk featuring Gov. Rick Snyder, Mayor Mike Duggan, and retired bankruptcy Judge Steven Rhodes at Wayne State University. The panel was set to answer questions from journalists from the Detroit Journalism Cooperative; however, a fiery-tempered audience cut the event short. One audience member called out Snyder's "baloney." Protestors interrupted Judge Rhodes, who walked offstage, and Duggan did not make an appearance.
Watch the video below:
---
Sarah Rahal is an intern at
Metro Times.