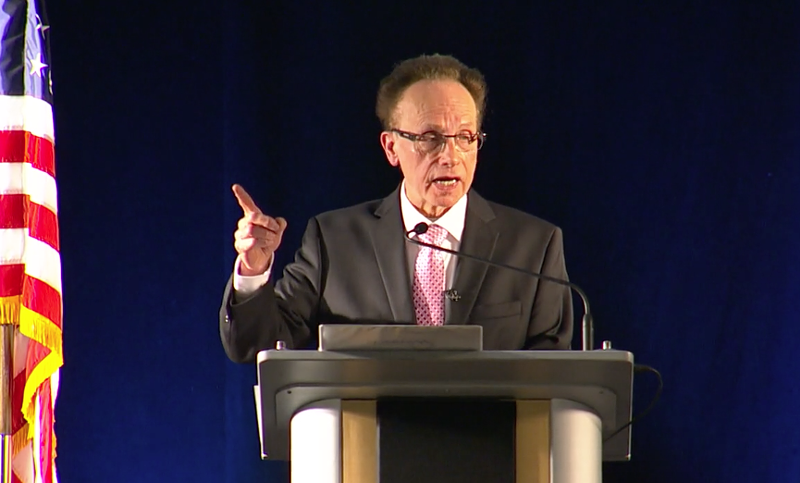 Audio recordings that purportedly captured Warren Mayor Jim Fouts
making racist comments
can be used against the city in a federal lawsuit alleging racial bias, a federal judge decided this week.
The case involves former Warren Police Officer DeSheila Howlett, who alleges in the lawsuit that she was "constantly peppered with inappropriate, insulting, demeaning, racially stereotypical, offensive comments, jokes, statements, conversations, and other conduct by her similarly situated white police officers including, but not limited to, supervisors." The lawsuit also alleges police officers did not provide proper backup because of her race and gender.
Fouts' attorneys had argued the audio recordings in which the mayor allegedly used the N-word and compared black people to "chimps" had no relevance to the case.
U.S. District Judge Terrence G. Berg disagreed, saying, "An institution's culture or unofficial hierarchy can be as impactful as any written policy or procedure if it encourages or tolerates discrimination and its harmful effects."
Fouts has repeatedly claimed in public and on social media that the audio recordings were doctored. But when under oath in an Aug. 23 deposition, Fouts refused to say whether the recordings were authentic.
DeSheila's attorney, Leonard Mungo, asked Fouts if it was "your voice on those recordings disregarding African-Americans?"
Fouts responded, "I decline to answer the question on advice of counsel."
The judge said the deposition was telling because Fouts refused to issue a denial.
Fouts' attorneys also made a far-fetched claim that Mungo tried to prejudice "a future possibly jury pool" by making a reporter aware of the deposition, even though it's a public record.
Berg did not buy the argument, saying Mungo's comment "contained no value judgment of any kind about any aspect of this case."
Fouts is running for re-election this year and has refused to discuss the case.

Stay on top of Detroit news and views. Sign up for our weekly issue newsletter delivered each Wednesday.