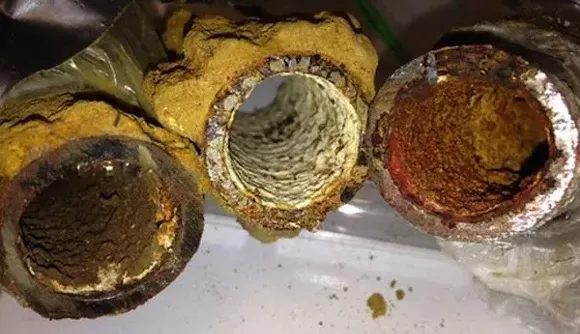 Though they aren't as publicized and headline-grabbing as big name donors like Cher, Big Sean, and Meek Mill, local folks have been busy contributing clean water to Flint residents. Feeling generous? There are plenty of local fundraisers you can contact to see how you can contribute and provide clean, lead-free water to Flint.
Right downtown,
Da Edoardo Foxtown Grille
has paired up with the Flint Child Health and Development Fund to raise money for Flint residents. Starting today, the restaurant will donate 10 percent of all lunch and dinner food sales to the fund. Da Edoardo's Foxtown Flint fundraiser is also collecting bottled water at its Grand Blanc location: 8185 Holly Rd., Grand Blanc; flintkids.org. The fundraiser ends Feb. 7.
The Lansing Water Drive for Flint
was started by Eaton Rapids resident Jessica Heksem and friends. The water drive has teamed up with numerous businesses around the area that will collect and help deliver water to Catholic charities and fire stations in Flint. Water collections will end Saturday, Jan. 23. The fundraiser's Facebook page has the full list of places to drop off water donations.
Fill our Trailers
is hosted by Lansing businesses Krash Softball, Dinger's Apparel and Knockerball Lansing, a business that provides family fun in the form of human-sized guinea-pig balls (think Bubble Boy) and sports-related competition, is collecting both bottled water and monetary donations for Flint this weekend. If Lansing is too far, Fill our Trailers is collecting monetary donations via PayPal. Check out their Facebook event page for more information.
Can't make it to one of these fundraising events? Donate online through one of the foundations featured on the
Flint Water Response Team
or through these online fundraisers.
The Legacy Group Flint Water Project
is accepting donations through its Weebly. Legacy Group Water states that 100% of the proceeds will go to allocation and distribution of water. 20 W. Washington St., Ste. 5C, Clarkston: 248-625-5700.
Safe water for Flint
is a GoFundMe created by Lansing resident Carrie Davis that has collected more than $17,000 in donations within the past month. The fundraiser's proceeds go directly to purchasing and delivering bottled water to Flint.
Some of these fundraisers do offer some pretty cool incentives for donors, but the true reward comes from knowing you helped someone in need, right?