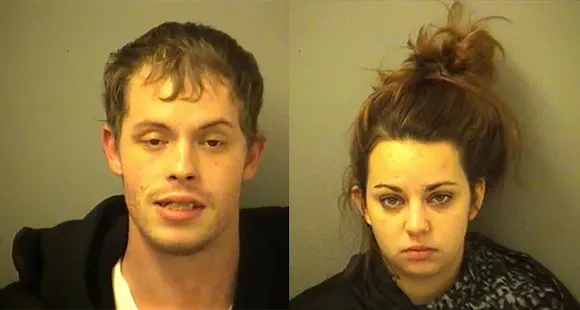 It's a Shakespearean tragedy, really.
According to a recent
Bay City Times
article William Cornelius Jr. proposed to his girlfriend at a Bay City Wal-Mart on Dec. 30, but the young couple was quickly separated after they were arrested for shoplifting from a nearby mall.
The 25-year-old, who proposed with a $29 ring he purchased from the superstore, was nabbed for stealing an edible thong, a sex toy, and "sex candy," among other things from Spencer's. According to the article and his 20-year-old fiance admitted to having stolen jewelry in her possession.
The couple's loyalties quickly faded, and Cornelius' fiance, who at first refused to implicate her beau in the crime, admitted he'd stolen the jewelry she was caught holding.
While the woman posted bond, Cornelius is awaiting a pretrail conference as he was already on probation for ethnic intimidation.
We're guessing it's going to be one hell of a wedding.