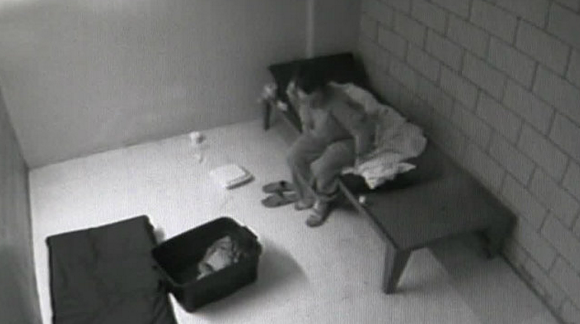 A woman who was held at Macomb County Jail for driving on a suspended license was forced to give birth on her dirty cell floor after guards ignored her calls for help.
Jessica Preston has gone public with her story,
speaking with WDIV
about the incident. After five days behind bars in 2016, Preston told the jail's medical staff three times that she was going into labor. They ignored her, and her son, Elijha, was delivered without the necessary cesarean section, one month premature, on a dirty cell floor.
"Everybody just looked at her like she was a piece of dirt," Preston's mother told WDIV.
Watch the video below:
Macomb County Jail is the site of two other incidents were staff ignored inmate's medical emergency. Both resulted in death. In 2014, 32-year old
David Stojcevski
died from withdrawal from a doctor-prescribed medicine. In 2013, 37-year-old mother Jennifer Meyers died of sepsis.