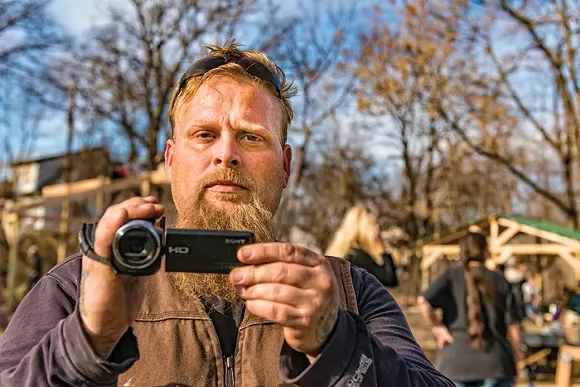 Jonathan Pommerville is back at it again, bringing trash back to the people who dump it in his Brightmoor neighborhood, and this time, it was a family affair.
In the latest video on his
fochnut YouTube channel
, Pommerville and his wife bring back a pickup bed full of trash back to the home it seems to have originated from.
"This looks like a relatively in tact, great little neighborhood. God, this is beautiful over here," he says as they pull into an area not too far from the dumping grounds.
"It's nice that they use our neighborhood as a garbage can," his wife responds.
The couple knocks on the door of the home listed on numerous pieces of mail in the found trash and are met with a child who seemingly has no idea how the trash got there.
As you later discover in the video, his mother does.
The boy calls his mother and does his best to explain why Pommerville's on their doorstep, threatening to have the Detroit Police Department issue a ticket. "Mom, they found all the trash we had dumped," he's heard saying. Pommerville then hops on the phone and discusses the issue with the woman.
Watch it all go down in the video below.
Wanna know more about this man on a mission? Read our
in-depth interview
and see
photos from the neighborhood Pommerville is trying to protect
.