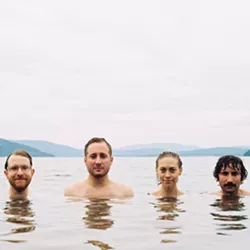 Detroit-based Frontier Ruckus just released a new music video for "Our Flowers are Still Burning," a track off their forthcoming record,
Enter the Kingdom.


The track, while cheery, has solemn origins. Matthew Milia, the band's lead singer, was inspired to craft the tune based on a particularly difficult period in his life when his father lost his job and had to rely on disability to make ends meet.
The video is told through the gaze of the band's only female member,
Anna Burch
. You can watch the whole thing below.