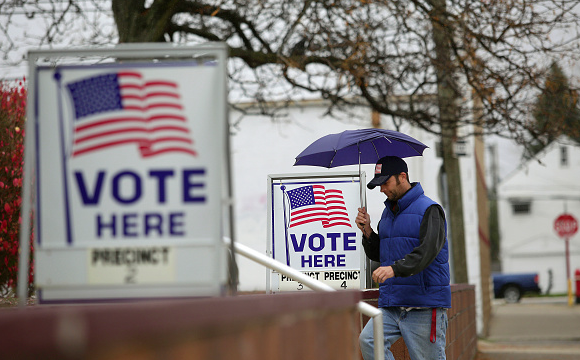 Oct. 9.
Remember that day, Michiganders, for it is the deadline by which you must register to cast a ballot in a number of key elections that can help slow the U.S.'s
slide into fascism
under Donald Trump.
You can vote for governor, you can vote in U.S. House and Senate races, you can vote in state House and Senate races, you can vote to legalize marijuana,
end gerrymandering
, and a whole mess of other things that you probably feel some type of way about.
All of that goes down Nov. 6. But in order to be able to join "the party," if you will, you must "RSVP," if you will, by Oct. 9.
Here's how to do it:
Step 1:
Log on to the Secretary of State's website and
see if you are already registered
at the appropriate address.
Step 2:
If you're not, download a
voter registration application
, print it, fill it out, and mail it to your clerk's office (the address should be listed on the application). Or, register to vote in person at a Secretary of State branch.
If you're a first-time voter and mail in your application but want to vote absentee, you'll still likely have to show up in person to obtain your ballot. There are exceptions for disabled people and overseas military personnel.
Typically, only about 40 percent of the voting-eligible population shows up for midterm elections like the one we have coming up Nov. 6. So be sure to tell
your friends
anyone who will listen what's at stake (
the survival of the human race
,
the future of Democracy
, etc.), and get them out too. And feel free to start
town-crying
now because as you now know, the registration deadline is:
Oct. 9.
Stay on top of Detroit news and views. Sign up for our weekly issue newsletter delivered each Wednesday.