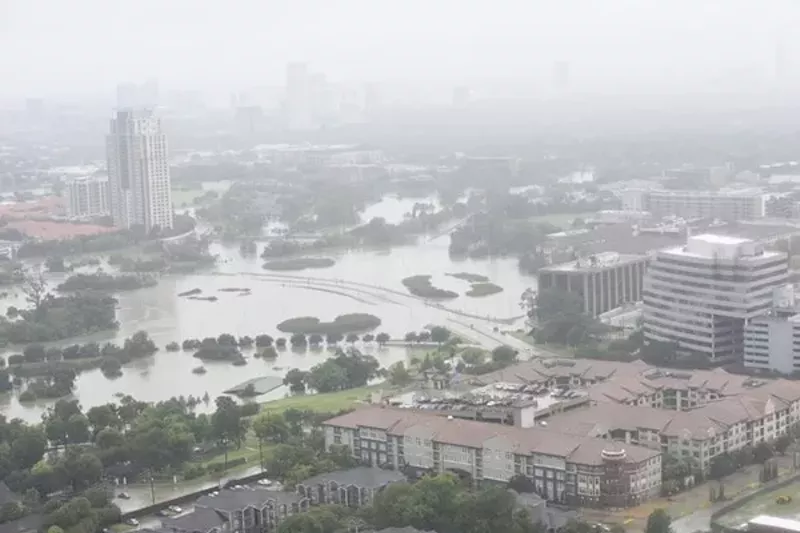 Predictions about the lasting impact Hurricane Harvey will have on Houston, TX are continuing to pour in, with many outlets reporting the damage will cost in excess of $40 billion dollars and many years to fix.
Sherrie Handrinos is a metro Detroit native, with a second home in Houston where she is currently stranded. From inside her high rise condo, where she is lucky to still have power, water, and food, she is organizing a local effort to send relief to those who have been devastated by massive flooding.
The #Detroit2Houston Stuff-a-Semi event invites locals to bring personal items like diapers, wipes, toiletries, feminine items, gently used clothing, new towels and sheets, and other items that can fill a backpack.
We spoke with Handrinos on Tuesday
, when she told us she couldn't just around waiting for the flooding to subside while many others had lost everything they own.
The owner of a marketing company called Boost 1 Marketing, Handrinos quickly pooled together resources and connected with people in order to organized the relief effort.
Now, she's added a second location for people to drop off items at that will be driven to Houston and distributed by the local Houston Relief Fund to those in need.
The first is located in the parking lot of AirTime Trampoline & Game Park parking lot at 662 E. Big Beaver Rd., Troy. The semi will be there on Saturday, Sept. 2 from 9 a.m. to 4 p.m.
The second is the Rogell Golf Course parking lot (located across the street from the Greater Grace Temple) at 23500 W. Seven Mile Rd., Detroit. The truck will be there from 1 to 4 p.m. on Sunday, Sept. 3.
If you would like to donate, but cannot make it to either location, a
GoFundMe page
with a goal of raising $25,000 has been set up.