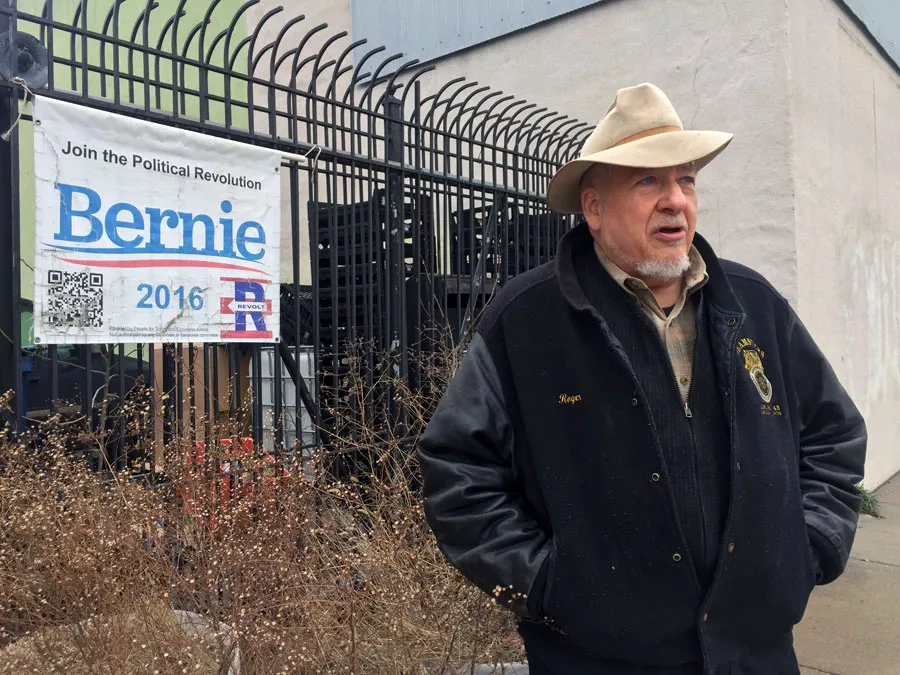 In its leaner years, DSA was a little-known group that wielded little influence. Since its founding during the Reagan era, it has sought to strengthen the "left wing" of the Democratic party and promote progressive and socialist causes. Most of its members are socialists who believe in doing away with capitalism and bringing key industries and enterprises under social, or democratic, control. The idea is that true democracy cannot be achieved through only political democracy, as our current system operates — the economy must be democratized as well.
But the Democratic party, unwilling to embrace socialism perhaps for its association with authoritarian regimes, has drifted rightward during most of DSA's 35-year history. In the '90s, it saw then-President Bill Clinton gut welfare and expand the prison system. Party elites favored neoliberal ideas until last year.
To Bhaskar Sunkara, the editor of Jacobin and a DSA leader who worked in the group's national office a decade ago, before the Bernie wave, the organization felt "bleak" and "utterly irrelevant."
Here in Detroit, a former chapter president who's been with the group since it was created says he and other veteran members stuck it out "because, existentially, one wishes to struggle against the forces of evil."
"I was hopeful that at some point there would be an opening and if one wasn't to organize one would miss the opening," says Roger Robinson, a 72-year-old former labor organizer who helped found DSA's predecessor organization, the Democratic Socialist Organizing Committee. "So to an extent, I had to wait a long time, but when that opening came, there was an organization that ... was able to facilitate the organization of [tens of thousands of people]."
Part of the reason that's possible is because the DSA is set up as an "ecumenical, multi-tendency" organization that represents a broad range of leftist interests, as opposed to a political party with a distinct platform. Its membership has historically ranged from New Deal Democrats, or people who would prefer to expand the welfare state, to communists at the more extreme end of the spectrum.
With the goal of a socialist state seemingly unattainable for the immediate future, the group's members coalesce around reforms like those outlined by Sanders, which generally aim to weaken the power of capital and enhance the power of working people. DSA's current agenda includes Medicare for all (otherwise known as universal or single-payer health care), free higher education, and a $15 minimum wage. Historically, the organization has supported cutting military spending to fund social programs and has opposed welfare "reform" and neoliberal globalization, which it sees as having strengthened corporate elites while weakening the working class, and by extension, the labor movement through which so many past societal gains have been achieved.
But the organization has never had much influence in any of those areas. Before the Bernie wave, the group's activities mostly involved attending protests and events planned by others as a show of solidarity, according to a Nation article published last year.
At the state and local level, Robinson and other Greater Detroit chapter leaders say they were able to have some influence during the "bleak" years by using their small numbers strategically. The chapter credits itself for the passage of living wage ordinances in various cities before the Michigan legislature rendered them void, and says it has helped elect about 20 candidates who shared some of their ideals to mostly state level offices. All but two of those candidates were Democrats who did not openly identify as socialists.
"We try to put people in office who meet some minimal threshold of what we consider broad coalition progressive politics, if not explicitly socialist politics," explains Robinson, who oversees the group's electoral efforts.
Historically, that has meant backing leftist candidates in primary elections and more centrist Democrats in general elections in contested, or swing, districts.
"Anything that stops the fascist hoard from continuing to roll over us is a victory," he told prospective electoral committee members at the group's first meeting of the year. "Even a witless, pedestrian slugworm Democrat at this moment in history is a victory — anything that rolls back the reactionary right wing forces and stops their ... steamrolling of the welfare state."
But this strategy has been a particularly thorny issue as the DSA absorbs a younger, more radical contingent. Nationally, the organization requires candidates to identify as socialist to receive an endorsement, and several young Detroit members who spoke with Metro Times questioned why their local chapter even gets involved in races where a leftist candidate can't win.
Negative attitudes about socialist candidates have been thawing, and nationally, 15 DSA members were elected to seats last year.

tweet this
"A socialist organization getting behind centrists or neoliberal candidates waters down our goals and loses us trust in the community," says Nick Hayes, a 20-year-old who joined the group last year and co-chairs its reforms committee. "It expends our organizing energy on campaigns that have no firm policy stances and makes us complicit in allowing the Democrat establishment to continue forcing corporate candidates down our throats."
The debate, which is swirling as the 2018 midterms approach, represents just one of several fissures that have emerged in the organization's new iteration. On the electoral front, some members would like to see the organization demand that the candidates it endorses openly identify as socialist. Separately, some elder members were dismayed last year when a resolution in support of the Palestinian-led Boycott, Divestment, and Sanctions movement, which is against the Israeli occupation of the Palestinian territories, passed at the DSA's national convention. The move prompted founding member Jo-Ann Mort to pen an essay suggesting that the organization had been commandeered by a "younger, more 'anti-imperialist' left that sees the centrist politics of their socialist predecessors nearly as much a part of the problem as the more mainstream democratic leaders." Mort writes that today's DSA is "not the DSA that was founded by Michael Harrington" — who was a supporter of Israel. If true, there are some who may not view that as a bad thing. A recent piece in Counter Punch criticized the old DSA as representing "socialism within the bounds deemed acceptable by the liberal wings of the Democratic Party and AFL-CIO officialdom."
The fractures between new and old members are evident in long-standing chapters like Detroit's, where a small group of elder members has helmed the ship for decades. In my interviews with younger members, this faction was occasionally referred to as "the legacy members," but sometimes, less kindly, as "the old guard."
In some chapters, Hayes says new members have orchestrated "full-blown coups" to usurp power from the elders.
"A lot of people are just blowing it up and getting rid of them because they're running into misogyny and sexism and zionism among older members," says Hayes.
In the absence of an election of chapter leaders since the Bernie wave, Hayes and Burton have created a reforms committee to restructure the Detroit chapter to better harness the potential of its new membership.
At a recent meeting of the committee, five people ranging in age from 20 to 35 gathered around a member's Ferndale dining room over plates of Mediterranean carryout to discuss creating a sexual harassment policy and the pros and cons of procedural norms like Robert's and Rusty's rules of order.
The conversation eventually turned to Steve Bieda, the politician who turned up at the first meeting.
"Who was the guy who came from Macomb?" asked Hayes.
"Steve Bieda, the [Senator]," said his comrade, Stacey Walters. "Like, I'm the only Democrat in Macomb, vote for me! Mr. 'Let's keep the military industrial complex!'"
The group agreed they wanted fewer drop-bys from random Democrats, who often speak and take questions at the chapter's monthly meetings in hopes of gaining its support. The reforms group would prefer to instead use the time to break out into issues-oriented focus groups.
We ask, then — who let that guy in?
It was the legacy members.
"It's the older guy thing of wanting to feel like you have connections and stuff with politicians and all that so it's like come speak to this group — even if you're not totally ideologically in line with me — then I'll gain influence," says Hayes.
"One second, do you want to just vote on that real quick?" he asks, stopping the conversation. Like make that the formal recommendation of this committee?"
"All in favor to, uh, recommend to the steering committee that we are going to have those meetings like we had in January say aye," says Burton, referencing the new format of issues-focused meetings.
Five voices say "aye."
"All in — what is it?" she asks, still getting the hang of how to pass motions.
"Opposed," Hayes offers.
"All opposed?"
Silence. The motion carries, setting the stage for what the young members hope will mean a better engaged membership.
Disagreement is inevitable in a "large-tent" organization without a strict party line. But the democratic nature of the DSA has helped the group successfully incorporate some of the principles and strategies of its new members, even if there's been some tension in the process.
"The younger members' displeasure [with centrist policies and candidates] is legitimate and appropriate, but their experience is limited, and some of their critique, while intellectually sound, is not operationally, strategically, or tactically valid," says Robinson. "That's part of the dance that we have to go through as to how do we absorb different points of view and how do we integrate them into an organization that functions. I think we will pass the test."
Co-chair Hoffman, who has been with the group since 2000 and, at 37 years old, finds herself straddling the divide between new and old, says she's "proud" of how well the group has managed the influx of new members.
"There's always going to be a few hiccups when you get all these new people together to work together, but generally our older members who've been doing this for years are really excited to bring in new people and show them the ropes," says Hoffman. "And our younger members are doing a pretty good job of listening and trying to figure out where the older folks are coming from."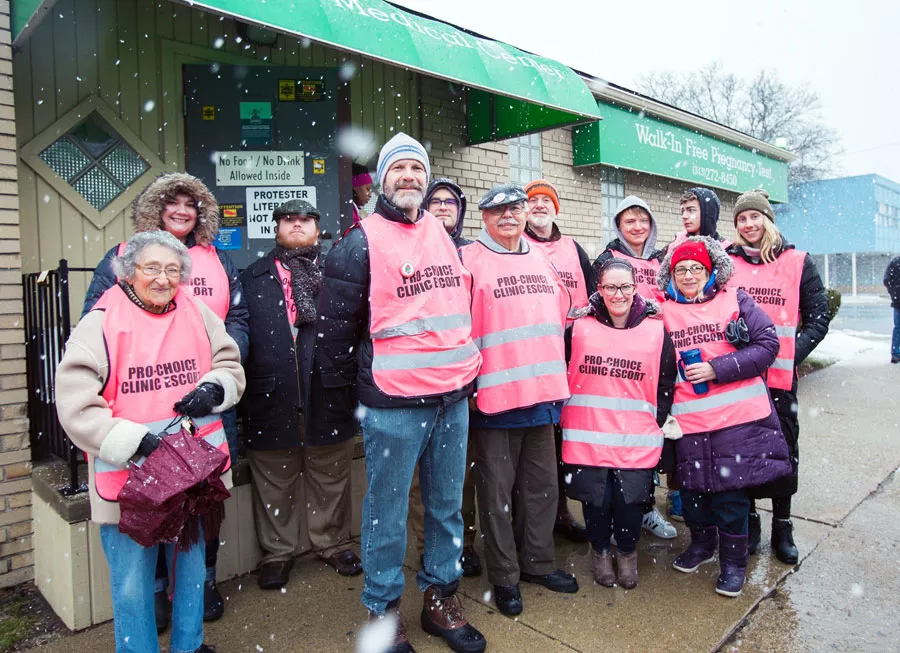 DSA members who attended the Greater Detroit chapter's February meeting were greeted by rows of folding chairs. Despite the recommendation of the reforms group, a Democrat Congressional hopeful was to speak to the chapter. Rashida Tlaib, a former state representative from Southwest Detroit, is running for the seat left vacant by John Conyers.
Most of the folding chairs sat empty, as just over two dozen members showed up. Some of those absent later said they thought the meeting's format was to blame for the weaker-than-usual attendance.
After delivering a 20-minute pitch that checked off quite a few progressive boxes — Tlaib works at the Sugar Law Center for Economic and Social Justice, and took on corporate welfare and polluting companies as a state legislator — the membership started firing off pointed questions to gauge Tlaib's feelings on socialism.
"DSA nationally as an organization has been looking to recognize socialist candidates — people who are running as open socialists. Will you run as a socialist?" asked a young woman.
"Yeah, um it's, it's — we got to win," Tlaib said with a laugh. "Honestly let me tell you, and somehow we got to hijack that back, but people have tainted that word, and honestly, going door to door, regular voters don't really understand. They don't even understand when I talk about the Green Party ... [they think it's] anti-Democrat."
She went on to describe the board at the Sugar Law Center as being comprised of "pretty much socialists" whom she "loves." Tlaib said she did expect to be called a socialist by her opponents, but hearing that she may be the subject of so-called "red-baiting" tactics was of no comfort to the crowd. The organization has taken great pains to disassociate from the authoritarian regimes it says have abused socialism and tarnished its name. The "democratic" in DSA is intended to distinguish its brand of socialism from the Marxist–Leninist inspired socialism that allowed for dictatorships. DSA's emblem includes a red rose, which has historically been an important symbol for anti-authoritarian groups.
"When the opposition calls you a socialist, what will you do?" an older gentleman asks.
"I say if I was, what would be wrong with it?" Tlaib says. "And I explain, the fact of the matter is the labor movement was founded on socialism ... I try to explain that history."
Another member presses her further on the issue — pointing out that Sanders, who openly identified as a democratic socialist, ran a successful campaign in Michigan.
"While I agree with you it's a pretty dicey conversation when you go door to door, I do think that because you're running in Detroit, I think in the context of what happened in Michigan with Bernie, you should just give that some more thought," the DSA member says.
Tlaib reiterates that "there's just a sense of fear because we want to win."
Negative attitudes about socialist candidates have been thawing as the DSA's popularity grows, and nationally, 15 DSA members were elected to seats on everything from school boards to state legislatures last year. That's on top of the 20 DSA members who already held some form of elective office. This year marks the first opportunity for a DSA member to secure a Congressional seat since the organization's resurgence.
After Tlaib leaves, the group has to vote on its candidate endorsement strategy for the coming election. The young woman who kicked off the socialist inquiry suggests that there be two tiers of support for candidates, with those who openly identify as socialist receiving more help from the group. The suggestion doesn't go anywhere and the same strategy that the group has used in years past is re-adopted, opening the door for the Greater Detroit DSA to continue backing centrist Democrats in close-contest general elections. The motion passes with many young members who oppose this tactic absent for the vote.
But there are a flurry of new initiatives that come out of the meeting as the group expands its efforts to reflect some of the ideas of its new members and to utilize the additional support they can provide. The chapter votes to create a working group to advocate for single-payer health care (state representative Yousef Rabhi will soon introduce legislation to create a universal system in Michigan, while a Medicare-for-all campaign is ramping up on the national level), and a socialist-feminist working group and environmental justice group are also approved.
When the meeting adjourns, about a dozen members head to a coffee shop for something that's billed as a "socialism happy hour" but is really just a hang out ("Capitalism is isolating" and "socialism is social" are common refrains among the group). The day's activities extend into the late afternoon, when half a dozen Detroit DSA members brave below-freezing temperatures to stand in solidarity with immigration advocates at a demonstration for the Deferred Action for Childhood Arrivals, or DACA.
And so, the new Detroit DSA marches forward, with a little bit of old, a lot of new — and more powerful than ever before.