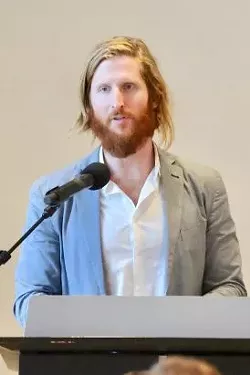 The University of Michigan says it is investigating its faculty after numerous perceived anti-Semitic incidents, including an alleged "academic boycott" on Israel on behalf of Palestinian rights.
U-M President Mark Schlissel made the announcement in an
open letter
published Wednesday. "We want everyone in our Jewish community and beyond to know that we are committed to upholding an equitable and inclusive environment where everyone is given a chance to succeed and pursue the academic opportunities they have earned," he wrote.
Last month, associate professor John Cheney-Lippold
declined to write a letter of recommendation
for a student to study in Tel Aviv due to the boycott. At the time, the University denied that an official boycott existed. Then, earlier this month, graduate student instructor Lucy Peterson
denied another student a letter of recommendation
to study in Israel, citing the boycott.
"As we have stated, U-M strongly opposes a boycott of Israeli academic institutions, and no school, college, department or unit at our university endorses such a boycott," Schlissel wrote, adding, "We will work to make absolutely clear that faculty members' personal political beliefs cannot interfere with their obligations to our students with regard to letter-writing and all other modes of academic support. "
A third incident appears to have weighed in on Schlissel to take action. Earlier this month, artist Emory Douglas was speaking on campus as part of the Penny Stamps lecture series, which some students were required to attend. One of the images the artist shared was a collage of Israeli Prime Minister Benjamin Netanyahu and Adolf Hitler with the phrase
"guilty of genocide."
Schlissel emphasized that the views of visiting speakers do not necessarily reflect those of the university. "For our university to fulfill its role as a place for discovery, growth and increased understanding of the complex world we serve, speakers must be free to express their ideas even when they might be offensive," he wrote. "And all members of our community must be free to express their own ideas in response."
In response, Schlissel announced the creation of a panel of "faculty members to examine the intersection between political thought/ideology and faculty members' responsibilities to students." He says the findings of the investigation will be made public.
Cheney-Lippold was also disciplined by the university, which sent him a letter saying he will not get a merit raise during the 2018-19 academic year and can't go on his upcoming sabbatical in January or another sabbatical for two years.
Stay on top of Detroit news and views. Sign up for our weekly issue newsletter delivered each Wednesday.