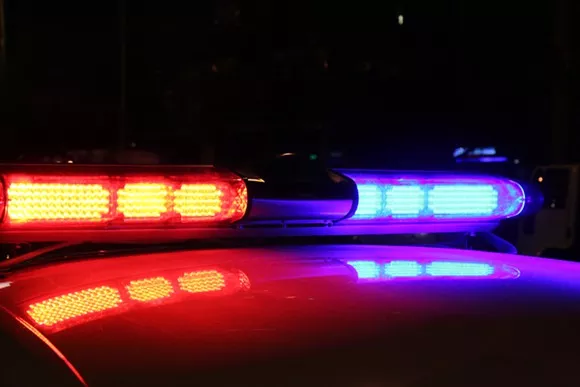 Two more individuals have been charged in connection with an alleged conspiracy led by officers in the now-disbanded Detroit narcotics unit, who were accused last week of carrying out fake arrests and stealing money and drugs from civilians.
Arthur Leavells — who was
confirmed by
The Detroit News
as a Detroit officer
in the narcotics unit — was a player in the alleged conspiracy, and was charged in a "criminal information" for distributing cocaine between June 2010 and August 2014.
That's about roughly the same timeframe as when two other officers, Lt. David "Hater" Hansberry and Officer Bryan "Bullet" Watson, conspired to steal drugs and and money seized from homes, according to an indictment filed last week. The officers would then sell the drugs and split the profits, the indictment alleged.
MT
first reported last week
that another officer was expected to plead guilty in the case.
The Federal Bureau of Investigation's Detroit Bureau and the U.S. Attorney's Office declined comment Friday. Messages were also left for attorneys representing Hansberry and Watson.
In addition, another individual, Calvin Turner, has been charged with a "criminal information" for allegedly selling cocaine in April 2013. (A criminal information means a charge has been brought forth by a prosecutor and a guilty plea is anticipated.) Neither Turner, nor Leavells could be reached for comment Friday.
Hansberry and Watson were indicted last week on counts of robbery conspiracy, intent to five or more kilograms of cocaine, and interference with commerce by robbery or extortion. They were released on unsecured bonds.
In court filings Thursday, the U.S. Attorney's Office revealed what type of evidence it has collected over the course of an investigation into the narcotics squad, which Detroit Police Chief James Craig disbanded last summer. Beyond a wiretap, the feds say it may use text messages, financial records, hotel records, social media records, photographs, and more as evidence.