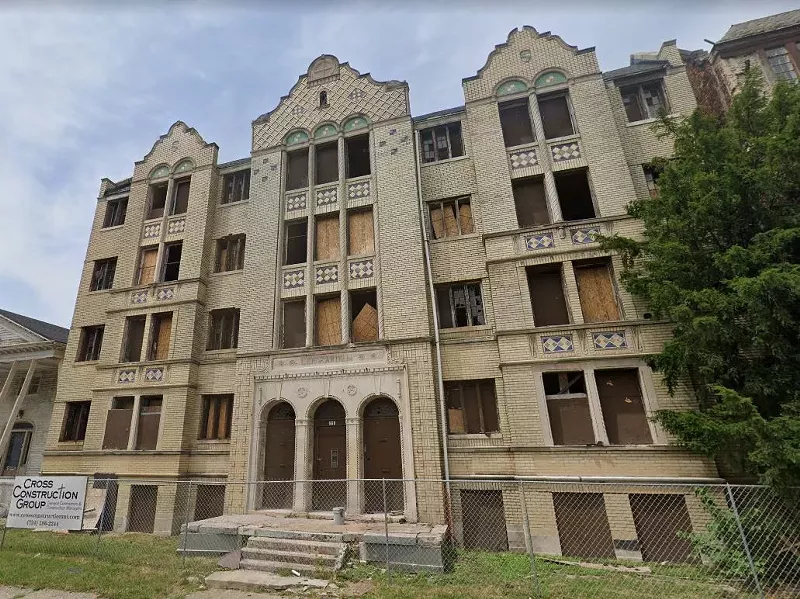 Two unique, long-vacant apartment buildings in Detroit are being renovated to provide 87 units of new affordable housing in the Piety Hill neighborhood, the city announced Tuesday.
The historic Lee Arden Apartments and the neighboring Kingsley Arms Apartments, on the 600 block of Hazelwood Street, will be offered to Detroiters making between $31,350 and $50,160 a year.
The buildings will include a total of three studios, 63 one-bedroom apartments, and 21 two-bedroom apartments.
The average rent will be less than $1,000 a month.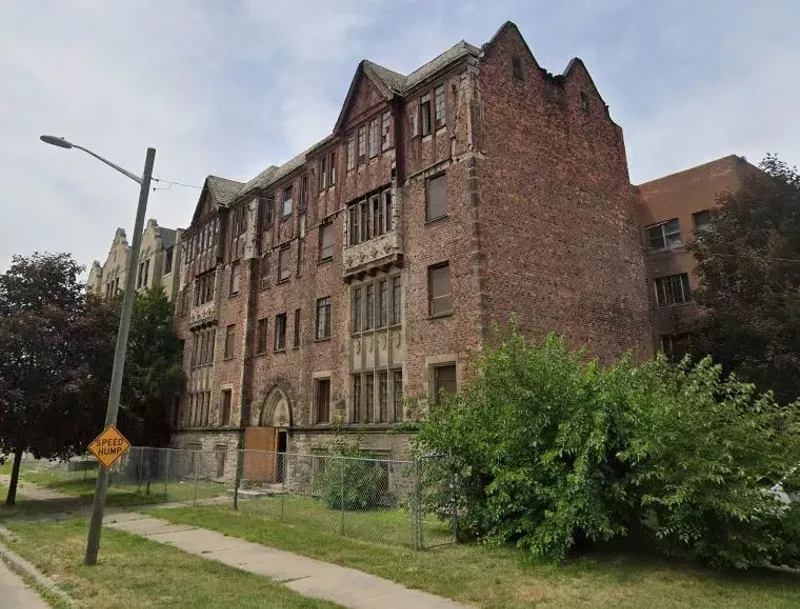 A developer, Hazelwood Partners LLC, is teaming up with Local Initiatives Support Corporation (LISC), a community development financial institution, to complete the ambitious $10.3 million project.
The Detroit Housing for the Future Fund (DHFF), which helps developers with finances to renovate affordable housing, is providing a $6.7 million loan for the project.
DHFF has helped fund 10 projects with a total of 378 units for lower-income residents.
"The Detroit Housing for the Future Fund is proving to be a powerful tool in our efforts to create affordable housing for Detroiters," Detroit Mayor Mike Duggan said in a statement. "In the case of this developer, almost an entire block will be completely renovated, and ready for new people to move in and enjoy a high quality yet affordable home in a beautiful neighborhood. It also gets us that much closer to fulfilling our goal of creating or preserving 15,000 units of affordable housing to ensure that Detroiters of all income levels can live in any neighborhood they wish."
Hazelwood Partners includes Ryan Zampardo and Devon Caldwell of Detroit-based Inkwell Partners, David Conca of Vera Development, and Todd Rodgers of Essential Property Management.
The group is also nearing completion on the Weber Apartments, across the street from the Lee Arden and Kingsley Arms buildings.
When all three buildings are complete, they will provide more than 130 new units of affordable housing.
The Piety Hill neighborhood is just north of Detroit's New Center area.
"We appreciate the City of Detroit, LISC Detroit and the Detroit Housing for the Future Fund for helping us transform these beautiful, historic buildings" Zampardo said. "It is extremely important to us as developers to make sure our apartments are attainable for all Detroiters. Without the DHFF, achieving these affordability levels would not be possible."
DHHF is a private investment fund anchored by a $15 million commitment from JPMorgan Chase and a $10 million guarantee from The Kresge Foundation. It is managed by LISC Fund Management LLC, a subsidiary of LISC.
"Creating and maintaining affordable housing is one of our key missions," said Camille Walker Banks, executive director of LISC Detroit. "The Detroit Housing for the Future Fund is a valuable resource particularly during a time of rising housing costs and inflation, as well as stagnating or shrinking incomes. Everyone should be able to afford and live in quality housing."
Coming soon: Metro Times Daily newsletter. We'll send you a handful of interesting Detroit stories every morning. Subscribe now to not miss a thing.

Follow us: Google News | NewsBreak | Reddit | Instagram | Facebook | Twitter