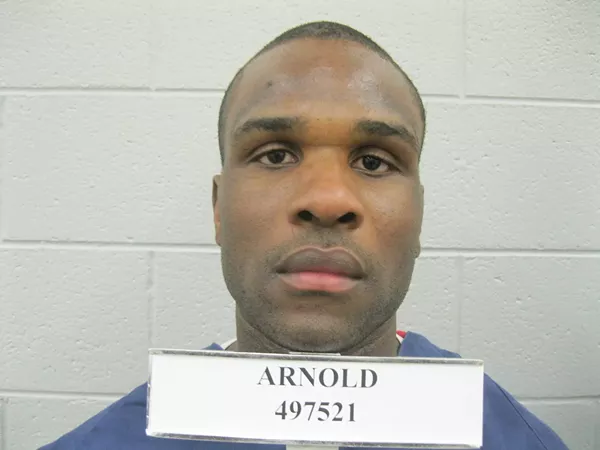 Over the past couple of years, the U.S. Attorney's Office for Michigan's eastern district has led a crackdown on violent Detroit gangs, arresting at least 118 people alleged to have committed crimes ranging from murder to drug dealing. Now, prosecutors with the office that operates under U.S. Attorney General Jeff Sessions' purview are seeking the death penalty against at least one of the people caught in their dragnet.
Billy Arnold, 31, is an alleged member of the Seven Mile Bloods charged with killing two rival gang members in what may have been an effort to protect his crew's
prescription pill enterprise
.
Normally, such crimes would not be punished by the death penalty here in Michigan, but this is not a normal time. Unfortunately for Arnold, Donald Trump is the president and Sessions is the Attorney General.
Michigan does not have the death penalty, and only one person in the state appears to have been sentenced to death under federal law in the past 50 years. That man,
Marvin Gabrion
, was convicted of killing a 19-year-old woman and dumping her body in Michigan's Manistee National Forest in the '90s.
The capital punishment authorization in Arnold's case signals a
greater willingness by the Justice Department to seek the death penalty
for violent crimes, according to a report published today by the
Wall Street Journal
. The 31-year-old is the second person Sessions' henchmen and women are hoping to put to death. The first death-penalty authorization was made public Dec. 19 in the case of Jarvis Madison, an Indiana man who allegedly kidnapped and killed his estranged wife in 2016.
The
Wall Street Journal
reports that the Justice Department is expected to soon authorize capital punishment in at least three more cases — against the man who allegedly drove a truck into a bike lane in Manhattan, killing eight people, and against a pair of MS-13 gang members accused of killing two teen girls on Long Island.
By contrast, the WSJ reports the Obama administration sought death-penalty authorizations in cases involving terrorism, the killing of children or law-enforcement officers, and murders by prisoners already serving life sentences. The Justice Department under Obama authorized the death penalty about four dozen times.
According to the WSJ, an anonymous senior Justice Department official says the agency expects to authorize more death penalty cases under President Donald Trump.
A
New York Times
column last year described Sessions as the former
"grim reaper of Alabama."
He reportedly fought to uphold more than 40 death sentences when he was that state's attorney general from 1995 to 1997.