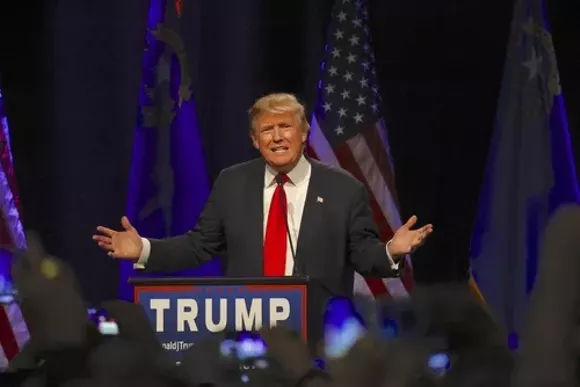 President-elect Donald "tweet first, ask questions later" Trump continued his crusade against U.S. companies this morning,
slamming General Motors in a tweet
for sending its
hecho en Mexico
Chevy Cruze across the border to U.S. car dealers, tax-free. "Make in U.S.A. or pay big border tax!" he tweeted.
As usual, Trump has a tendency to blur the details, especially when it comes to Twitter's 140-characters-or-less format.
GM was quick to
point out to CNBC
that the vast majority of its Cruze models are made in Lordstown, Ohio. Only a small number of one model made in Mexico is sold in the U.S., with most of the Mexican-made Cruzes sold globally. Of the approximately 190,000 Cruzes it sold in the U.S. in 2016, GM told CNBC that only about 4,500 — or 2.4 percent — were made in Mexico.
General Motors is sending Mexican made model of Chevy Cruze to U.S. car dealers-tax free across border. Make in U.S.A.or pay big border tax!

— Donald J. Trump (@realDonaldTrump) January 3, 2017
It's not unlike
last time
, when Trump claimed he stopped Ford from moving an entire plant to Mexico (the company wasn't planning on closing the plant — or even losing any jobs by shifting production to Mexico). And then there was the time before last time, when Trump claimed he convinced Ford to move from Mexico to Ohio,
likely citing a fake news article he read
.
Nevertheless, Trump's tweets have effects. GM shares fell after his tweet.