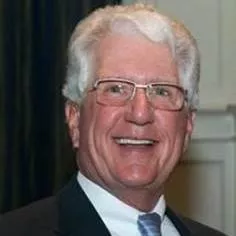 President Donald Trump has nominated the owner of the Suburban Collection auto dealership group to a diplomatic post. David Fischer Sr. was tapped as ambassador to Morocco after donating $250,000 to Trump's inauguration.
In addition to giving Trump money, the White House says Fischer has served on the boards of "numerous academic, cultural, and social welfare institutions and foundations." Fischer is also a philanthropist and serves on the Judicial Tenure Commission in Detroit, the White House says.
It's pretty common for major
donors to presidents
to get ambassadorships, and it makes us wonder what the hell Dan Gilbert is going to get for the
$750,000
his Quicken Loans put toward Trump's inauguration.
Separately, former Michigan Congressman Pete Hoekstra was approved as ambassador to the Netherlands earlier this month. His credentials included having served in Congress for 18 years and being born in the Netherlands.
Fischer will have to be confirmed by the Senate.