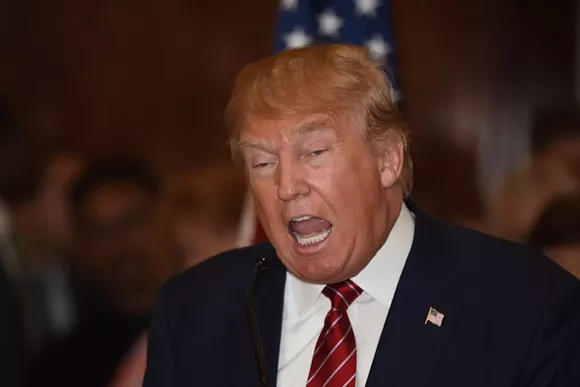 We think it's safe to say that Donald Trump has an issue appealing to minority voters — and it's not just him as a person who has this problem. In the 2012 election, President Obama
polled a whopping
98 percent in the city of Detroit compared to Romney's 2 percent.
So in an effort to appeal to black voters, Trump will be visiting the
Great Faith Ministries Church
in Detroit on Saturday and taping a special interview with the church's bishop, Wayne T. Jackson.
The
Free Press
reports this morning that Jackson released a statement early Monday saying that this was a planned event, and that they are trying to get actual answers from the candidate in front of the congregation. The church also hopes to interview Hillary Clinton as well.
This does seem like a better idea than just asking black voters, "What in the hell do you have to lose?" but we're not getting our hopes too high. Knowing Donald, insanity is inevitable.