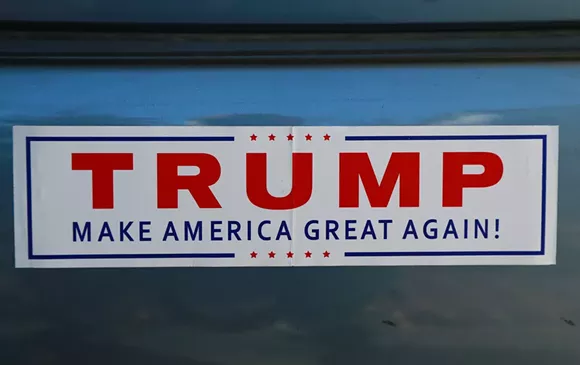 Updated Nov. 30:
The Jill Stein campaign has officially filed for a recount, according to a tweet from the Secretary of State.
Michigan's Bureau of #Elections has received a recount request from Dr. Jill Stein and it is being reviewed.

— MI Sec of State (@MichSoS) November 30, 2016
Originally posted Nov. 29:
Nearly three weeks after the election, the Michigan Board of Canvassers officially certified Donald Trump the winner of the state's 16 Electoral College votes in a 4-0 vote on Monday. According to the board, Trump earned 10,704 more votes than Hillary Clinton — giving Trump 306 electoral votes to Clinton's 232.
The news comes just as a massive recount effort is being mounted by Green Party candidate Jill Stein, who has until Wednesday to file a petition. Stein has raised more than $6.5 million to pay for recounts in battleground states, including Michigan, Wisconsin, and Pennsylvania, amid concerns that the election
could have been hacked
.
The Stein campaign is pointing to the fact that 84,290 ballots did not have a recorded vote in the presidential election, an increase of 80 percent from the 2012 election. (However, that could be simply because we were asked to make a choice between
two of the least liked candidates in recent history
). That means that 4.8 million ballots will have to be recounted by hand by the Dec. 13 deadline. The Electoral College meets Dec. 19.
In the unlikely scenario that that Clinton emerges as the winner in those three states, it would give her enough electoral college votes to beat Trump — but Trump's margins in Wisconsin and Pennsylvania were even larger.
Trump has dismissed Stein's fundraising as a scam. "This recount is just a way for Jill Stein, who received less than 1 percent of the vote overall and wasn't even on the ballot in many states, to fill her coffers with money, most of which she will never even spend on this ridiculous recount," Trump said.
Paradoxically, Trump also claimed in a tweet that he would have won the popular vote over Clinton if not for "millions" of illegal votes. Apparently, Trump has no interest in investigating voter fraud so long as he is the winner.
In the meantime ... we have whiplash.