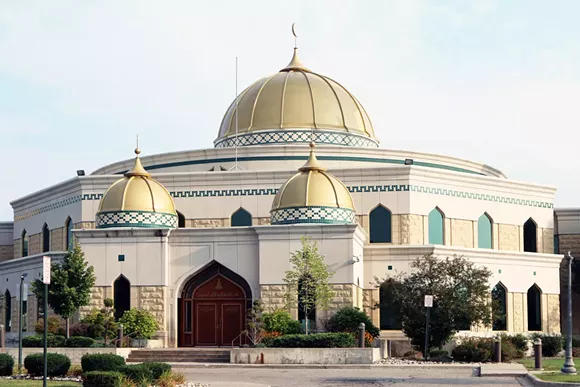 Kassem Allie has been the executive director of the Islamic Center of America for the last five years, but he's been part of the organization his whole life. During the last half a decade, though, he says he's watched as hate crimes against Muslims spiked. Now, as Donald Trump prepares to become the President of the United States of America, he fears these incidents will continue to escalate.
"An FBI report was released this week that substantiates that attacks on Muslims increased between 2014 and 2015," says Allie. "And I know they've escalated even further in 2016."
He says that report flies in the face of statements made by pundits who want people to believe that these reports are being exaggerated by the mainstream media.
"This election cycle has lasted for almost two years and it's created an atmosphere of suspicion, hate, and animosity for our fellow citizens, especially our opponents," he says.
Allie and the Islamic Center of America are now calling on Trump, Mike Pence, and other leaders to denounce these crimes and to start bridging the country's deep divide.
"He needs to make statements on a regular basis," says Allie. "But, it takes more than just saying it."
To undo the the work he's done to empower and enable those who'd harassed and carry out crimes against Muslims, Allie says Trump has to create something tangible.
"To be a successful president, he needs to lead the whole country, even the people who didn't vote for him. He should be creating coalitions in order to start healing division. He should be making joint statements with groups that have big concerns," says Allie.
Allie is quick to point out that it's not just Muslims that are feeling ostracized and even being victimized. "
Other minorities are experiencing hate crimes too
," he says.
In a press release the Islamic Center of America says in part, "dignity, respect, peace, and justice are unequivocal rights to every person regardless of race, religion, gender or sexual orientation. The ICA firmly denounces the inflammatory rhetoric used during the presidential elections as well as the hate crimes that have since been incited against our community members in the metro Detroit area and around the country."
The press release further states that while it calls on the community to be vigilant, that all crimes should be reported to the police and that it hopes love and peace will ultimately prevail.