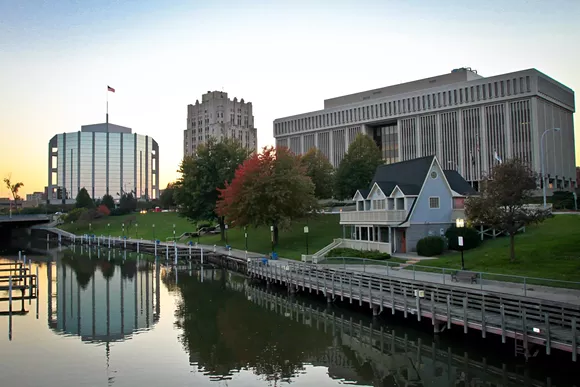 Karen Spranger has only been the Macomb County Clerk/Register of Deeds since January and she is already making a name for herself.
Some of her accomplishments
to date include firing two chief deputies, lost her computer privileges, and wants the county to fund an independent counsel so she can basically fire unionized employees. Whew!
There have been reports since mid-February that the newly elected Spranger has
created a hostile work environment
and even harassed other employees. A letter from HR Director Eric Heppich published by the
Macomb Daily
notes that some employees turned to prescribed medication to deal with her antics.
Just this past weekend, Spranger fired Paul Kardasz, who was her chief deputy clerk. Kardasz told the
Detroit Free Press
that "it's been a weird environment, very stressful."
On Monday, Spranger then fired Erin Stahl, who was her deputy register of deeds. Stahl and Kardasz's termination letters did not state a reason for their departure.
Spranger's win of the election sparked a debate on if she was even qualified for the position in the first place. Spranger, who is a Republican, has never held public office before being elected. Many think that the only reason she won her race was because Macomb County voted for Donald Trump, something being coined
on the internet
as "unfit for office trickle-down."
The similarities between Spranger and Trump are striking, (bullies, firing employees for no reason, unqualified) but how long will it take Macomb County residents to regret their decision?