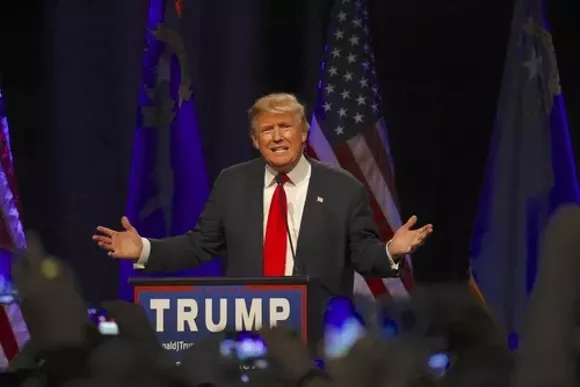 On Thursday night, President-elect Donald Trump
tweeted that he saved a Ford plant
from moving to Mexico — apparently fulfilling one of his many campaign promises before even taking office. "Just got a call from my friend Bill Ford, Chairman of Ford, who advised me that he will be keeping the Lincoln plant in Kentucky - no Mexico," he wrote.
But as outlets like
The Washington Post
and
The New York Times
quickly pointed out, there were never any plans for Ford to move the entire plant to Mexico.
A statement issued by the company after Trump's tweet clarified that Ford told Trump the company cancelled plans to move production of its low-selling Lincoln MKC from Louisville to Mexico. But since the same plant also manufactures the popular Ford Escape, the company wasn't planning on closing the plant — or even losing any jobs.
Nevertheless, the media glibly parroted Trump's agitprop. Reuters published a brief article that simply quoted Trump's tweet, with no other analysis. (It has since
been updated
.)
Even the
Detroit Free Press
took the bait,
publishing
both Trump's tweets and the actual statement from Ford — but without calling out the obvious dissonance between the two.
It's not the first time Trump has erroneously tweeted about Ford. Last year, he claimed he influenced Ford from moving production to Ohio and not Mexico —
apparently referencing a fake news article
from a website that prints political campaign materials.
So what's going on here? It seems like either A) Trump is so stupid that he really can't follow the nuance here or B) he knows most of his supporters are. Either case spells for an Orwellian nightmare.
If this is a taste of what the next four years are like (please, America, no more than four), buckle up. It's going to be a rough ride.