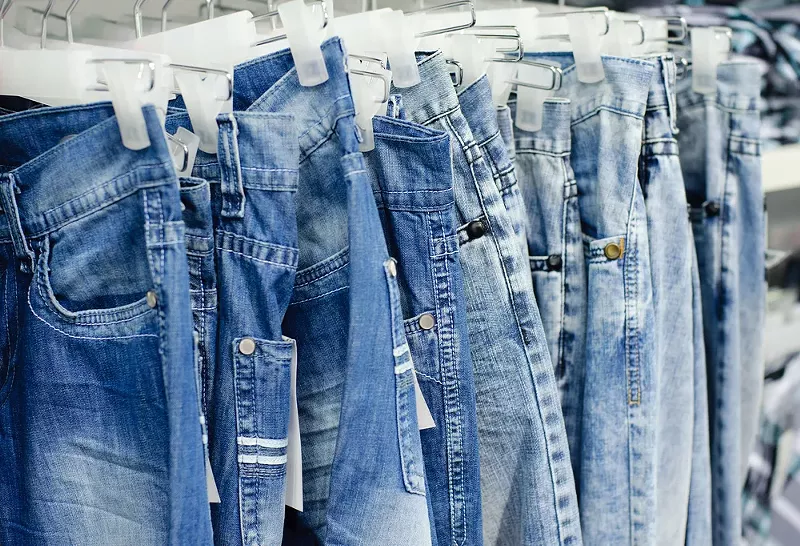 This wasn't some ordinary shoplifting that went down at the Saks Off 5th in Farmington Hills on Sept. 1 — this was some
Ocean's Eleven
-level burglary that led to $4,000 worth of jeans being stolen from the store.
According to Farmington Hills Police
, the three suspects entered the upscale retail store separately but eventually gathered at the men's section at one point. Photos of the suspects were released by the police on Thursday.
Police say that one of the suspects was seen on camera loading blue jeans into two different shopping bags, and another suspect was seen leaving with those bags. The third suspect was the lookout, clearly the weakest link of the three.
We're not entirely sure why someone would need to shoplift $4,000 worth of blue jeans, but more power to them for shoplifting 30 pairs of jeans and not getting caught. That takes some serious skill.