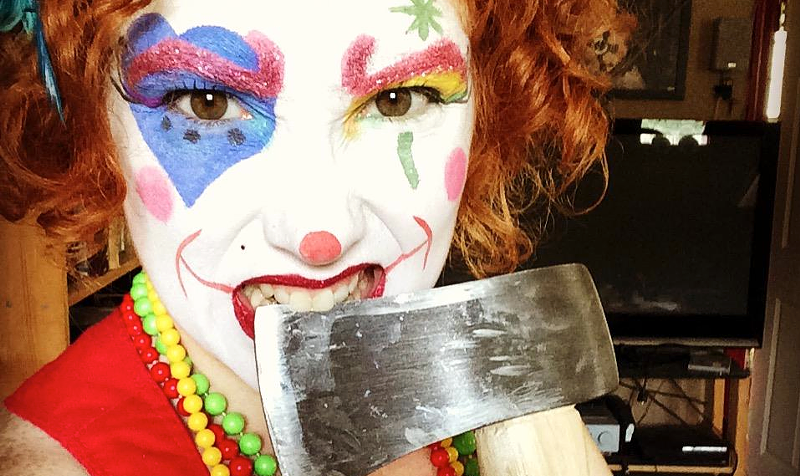 A decade ago, at Cliff Bell's on a Sunday night, you might find Grace Detroit's swinging burlesque revue Torch With a Twist. On a monthly basis, the swanky, old-fashioned club provided a picture-perfect setting for that sort of entertainment, with its art deco accents and then-trailblazing craft cocktails. The show was so interesting, in fact, that it became the subject of
a Metro Times cover story
that garnered an award from the state press association.
Over the years, the show moved to other venues and even took a hiatus for several years. But Grace Detroit has been particularly active over the last several years, putting on T.W.A.T. shows and basking in the spotlight. In fact, the show marks its 11-year anniversary this month, and can now bill itself as Detroit's "longest living local variety showcase." Naturally, the crew will celebrate with a show, but it's one that will feature a constellation of Detroit's vaudeville and burlesque stars, many of whom have appeared since the revue's early days.
As usual with Torch, burlesque performers will run the gamut from the classic to the quirky, with glamour throwbacks Lushes Lamoan and Jessica Rabit, as well as more unusual acts, such as clown-inspired performer Mabel Syrup, drag darling Jacqueline Frost, and acrobatic fire-flinger Chloe Bowie. As with all of the group's shows, a live band will provide music, as well as backing for a torch song or two from Grace Detroit. There will also be a pop-up menu of food from J. Rae Warren of Heavy Nettles, as well as drinks from the full cash bar.
Torch with a Twist takes place at 9 p.m. (and doors open at 8 p.m.) on Sep. 23, at Tangent Gallery, Hastings Street Ballroom, 715 E. Milwaukee St., Detroit; 313-873-2955; $10; 21 and older only; tickets available here; buy tickets in advance and receive a free T-shirt.