Tony Hawk, famed skate boarder and seemingly decent dude, has purchased a three-unit apartment building (née house) in Detroit's collegiate-corridor (née Woodbridge).
The news is pretty rad (come on guys, it's flippin' Tony Hawk!) but it's also somewhat misleading.
No, Hawk and his family are not relocating from California to Detroit; they've merely purchased a building that they plan on renting out, and occasionally staying in when they visit relatives of Hawk's wife, who was raised in Metro Detroit.
As Jim Tumey, a senior commercial agent at The Loft Warehouse, who finalized the sale, explained the to the
Detroit Free Press
, Hawk and his fam decided to purchase the building (sight unseen minus FaceTime convos) because they "wanted to put their money and stamp on the city."
We're not exactly sure what that means (re: stamp on a city) and since
Freep
couldn't reach Hawk for a comment we're left to speculate (which it sort of sounds like he and the fam are doing too? But really we can't tell.).
Tumey also shared with the
Detroit Free Press
that he had originally suggested "condos" to Hawk, but that the pro-skater said he wanted to buy an actual building so he could invest in the city.
While Tumey declined to share the price of the sale, he hinted that Hawk & Co. got the 120-year old red brick building — which was a house, and then a hospital and then an apartment, and now Tony Hawk's rental unit #swag — for a steal.
"Where else can you buy three apartments in a 120-140-year-old building? It's a pretty good deal," Tumey told the
Free Press
.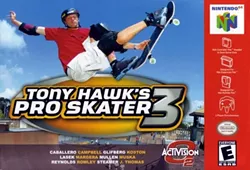 We're trying to figure out why Tumey was so gabby with a reporter about a client's purchase and the only reason we can come up with is that he was, quite frankly, star struck and excited to share with the world that he got to not only meet FREAKING TONY HAWK but pose with him in an insta photo.
"I grew up skateboarding, so it's kind of ironic to have a childhood icon turn into a client," the commercial agent — who may or may not get an
irked
appreciative call from Hawk tomorrow — told the
Free Press
.
(Tumey: We're sorry if this post seems harsh. We're just joshing/jealous <3 ). We're an alt-weekly and maintain the right to be acerbic. Peace!