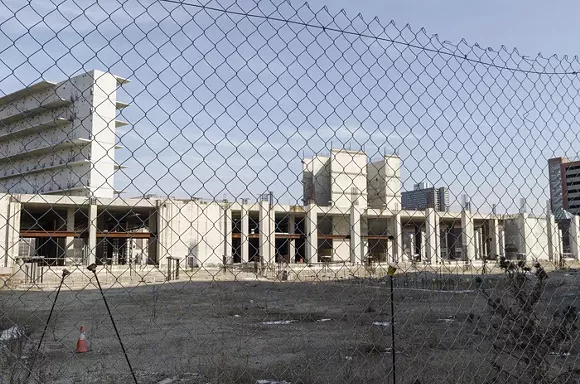 As debate continues over whether to bring a Major League Soccer to Detroit, one backer says the Wayne County jail site near downtown isn't the only possible location for a new stadium.
Detroit Pistons owner Tom Gores
told
the
Detroit Free Press
last week: "We're not married to (the jail site). What we're married to is getting another sports team in Detroit."
Gores added that Quicken Loans founder Dan Gilbert is handling the stadium effort, and, wherever a stadium ends up, "We think a soccer franchise could be really good, and I think we're going to get it there one way or another."
A MLS official stated on the website that it'll cost
upward of $200 million
to pay for an expansion team. Gilbert and Gores have pointed to the jail site as an ideal location, and county officials said last month they're still willing to cooperate — as long as it
doesn't come at a cost to taxpayers
.
Despite Gores' remarks to the
Freep
, it's still unclear how the pair would seek to fund a new sports stadium in Detroit.