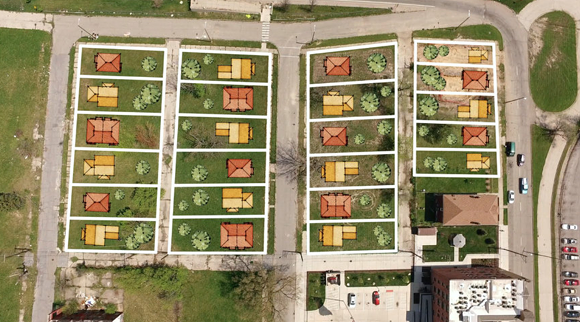 On the streets of Detroit walk strangers familiar with homelessness. It's one of the big city's most known issues: The vacant houses standing tall while the people sleep in the streets.
But, around this time last week a video was released describing a
small project called "Tiny Homes"
that's aiming to help those who are facing homelessness.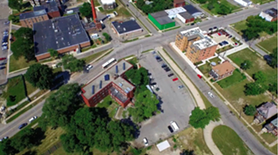 "Poor people don't have a safety net, so just one bump in the road throws them back," Cass Community Social Services Executive Director Faith Fowler says in the video, which displays the project CCSS has been working on to help house low-income residents in Detroit.
The plan is to build 24 tiny homes on the city's northwest side. In the Dexter-Linwood neighborhood, 300- to 400-square-foot homes will soon line the streets near the Lodge Freeway near the CCSS campus at Woodrow Wilson.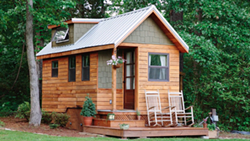 These houses will be occupied by low-income people who can rent until they earn ownership. There will be no qualifications for the renters to develop a mortgage or pay interest on the home. They are specifically made for homeless individuals who want to find a goal to work towards, who want to own a home, and who want to better themselves.
The houses are being built on vacant lots and, adding to the already fantastic plan, are energy efficient. The construction is expected to be complete near the end of summer.
Faith Fowler and others at CCSS are showing us that they really do care about the condition of this city and the people inside of it, rich or poor. Their project, Tiny Homes, is a creative step toward helping the homeless, watch the full video and learn more below.
Cass Community Social Services Tiny Homes (Med Res) from Cass Community Social Services on Vimeo.