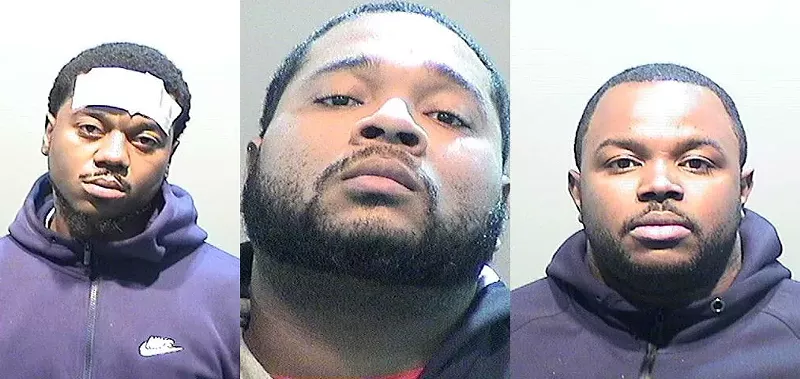 Rodney R. Pritchett, Shawn Wilson, and Carlile Jackson have been charged in connection with a murder that took place inside a Greektown Casino elevator in the early hours of Saturday, Dec. 2, according to a press release from the Wayne County Prosecutors Office.
Wilson and Jackson were allegedly in a physical altercation with Shunsaiah Glaze inside one of the casino's hotel rooms. Glaze left the room, and Pritchett and Wilson pursued him. According to the press release, Glaze boarded an elevator, where Pritchett shot him in the torso with a handgun.
Glaze was transported to a hospital, where he was pronounced dead.
Pritchett is charged with first degree premeditated murder and felony firearm possession, while Wilson and Jackson are charged with second degree murder and tampering with evidence — police allege the pair meddled with the crime scene following the murder. Additionally Wilson is charged with felony firearm possession.
All three have preliminary examinations on Thursday, Dec. 21.