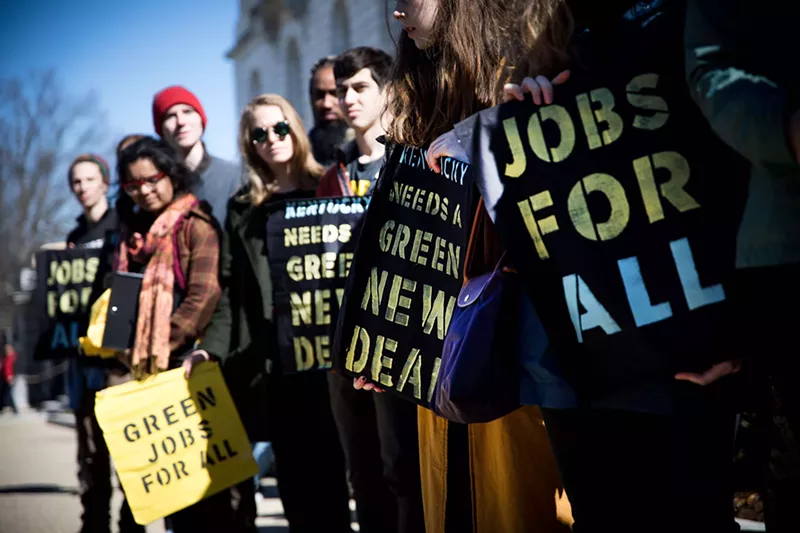 Thousands of progressives will march in downtown Detroit on Friday afternoon to lay out a progressive federal agenda and demand action on issues like climate change, fair housing, safety in schools, health care, and immigration.
The march and block party is part of a three-day People's Convention in Detroit that's bringing together 1,600 progressive leaders, activists, and organizers from around the nation.
What does a progressive future look like? Tracey Corder, director of federal action and racial justice for the Center for Popular Democracy, says organizers are "leaning into the idea of abundance" and redirecting resources from the rich to the people.
"We have all that we need to live abundant lives — we can have a Green New Deal, we can have Medicare for All, a just immigration system, if we are able to reprioritize where we're putting our money," Corder says.
She notes that in Detroit and elsewhere, billionaires and the rich are concentrating power and wealth at the top, which leaves fewer resources and money for everyone else. Meanwhile, in the criminal justice system, for example, money is invested in policing and prisons instead of creating thriving communities with clean water, clean air to breath, secure housing for everyone, etc.
"These are things that people need, and we see a lot of these fights taking place in Detroit and across the nation," Corder says.
The weekend event, which largely takes place in the Spirit of Detroit Plaza and is organized by Detroit Action, SEIU, and the Center for Popular Democracy network, includes Saturday speeches by progressive leaders like Rashida Tlaib.
The march starts at 3:30 p.m. at One Cobo Center and ends at 5:30 p.m. with a block party in the Spirit of Detroit Plaza. Find more information at the People's Convention
website
.
Stay on top of Detroit news and views. Sign up for our weekly issue newsletter delivered each Wednesday.