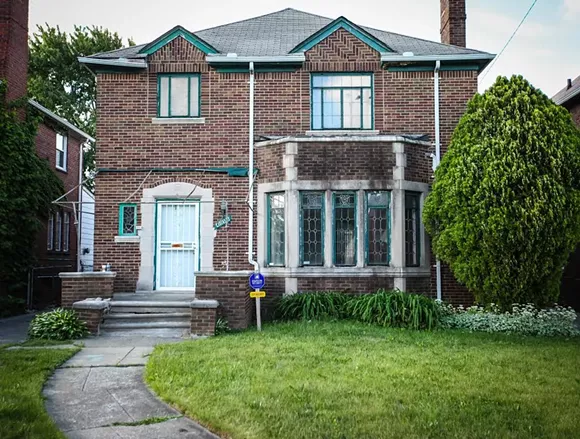 The 37th season of the Emmy award-winning home-renovation show
This Old House
will reach a milestone in the show's history: it will be the first time since its beginnings in 1979 that the show will bring its talents to Detroit.
The last 10 episodes of the upcoming 26-episode season will see the the show's staff of seasoned renovators tackle a nearly 70-year-old brick house in the Russell Woods neighborhood.
Standing at two stories tall, just as it has since being built in 1939, the house was purchased by retired firefighter Frank Polk and his family at a Detroit Land Bank auction.
The rebuilding process will hopefully see the addition of a new roof, repairs to the kitchen and bathrooms, and replacements for some mechanical equipment that had been vandalized. The team is hoping to make the necessary improvements while still maintaining the building's historical aesthetic.
"The Detroit episodes will present the city's housing situation in a new light, as residents and leaders are finding the best ways to reclaim and restore their community homes," says the show's executive producer Chris Wolfe. "Our team is honored to take part in these efforts in this landmark city."
The new season will kick off on PBS this fall.