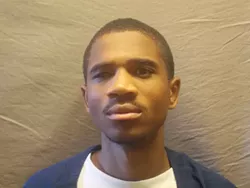 It's considered one of the "most compelling" cases of wrongful convictions ever.
That's the description given to
The Detroit News
by David Moran, of the University of Michigan Innocence Clinic, on the saga of Davontae Sanford, whose perplexing case is covered by the newspaper in
an exhaustive interactive study released Monday
.
Just days after his charges were officially dismissed by a Wayne County Circuit Court judge, the investigation of Sanford's case by
News
reporter George Hunter provides an all-encompassing picture of how a 14-year-old boy admitted to a quadruple murder, and, moreover, spent nine years in prison — despite a self-described hit-man owning up to the crime.
Sanford's case was vacated last month, following a motion by Wayne County Prosecutor Kym Worthy to have charges dropped. The prosecutor's move came after an 11-month re-investigation by the Michigan State Police dissolved key elements of the case against Sanford.
Homicide warrants for the hitman, Vincent Smothers, along with two other individuals, are still being reviewed.
With such an extraordinary amount of detail behind the initial charges and subsequent exoneration of Sanford, that makes Hunter's enterprise all the more worth your time. There's video footage of conversations between Sanford and police; extensive documents uploaded to review, like the initial written statement given to police; as well as the original
News
story on the shooting.
Really, if you have some downtime today, this is worth your while. Take a look
here
.