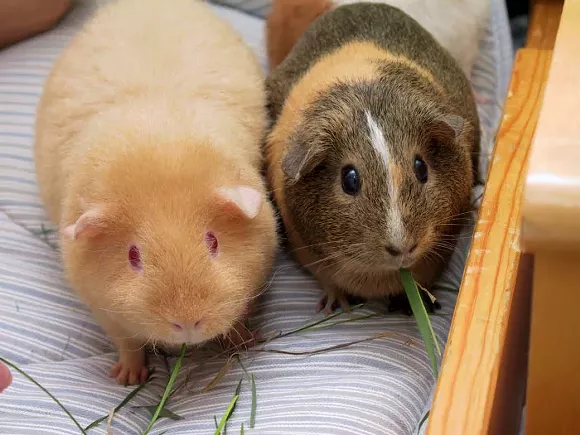 A pre-trial conference for a third Grosse Ile teenager, who faces charges in connection with an April incident where two other high school students are accused of
torturing and killing a guinea pig
, has been rescheduled.
A teen and member of the Grosse Ile High School lacrosse team was with Tanner Coolsaet, 18, and Michael Roth, 17, on April 30, when he allegedly stabbed a guinea pig with a knife, according to the Wayne County Prosecutor's Office. The teen was 16 at the time of the incident, prosecutors said.
The teen, who wasn't named by prosecutors, is facing one count of killing or torturing an animal and one count of animal cruelty.
Coolsaet and Roth were arraigned last month on multiple felony counts of killing or torturing animals and conspiracy to kill or torture animals. Each face a maximum four years in prison if convicted, the prosecutor's office said.
Metro Times
reported last month that the charges stem from an April incident before the Grosse Ile High School varsity lacrosse team met for a game. According to a statement from the prosecutor's office, Coolsaet and Roth arrived at an unspecified location with a box in tow that contained a live guinea pig. (In May, the Grosse Ile police chief said the alleged
incident took place off school property
.)
"The alleged facts in this case illustrate much more than a youthful prank or a pre-game antic," said Wayne County Prosecutor Kym Worthy, in a statement. "We must take these cases seriously."
The 16-year-old's pre-trial conference has been re-scheduled for Sept. 7, before Referee Viola King at the Lincoln Hall of Justice. If convicted, the judge will determine the teen's penalty.