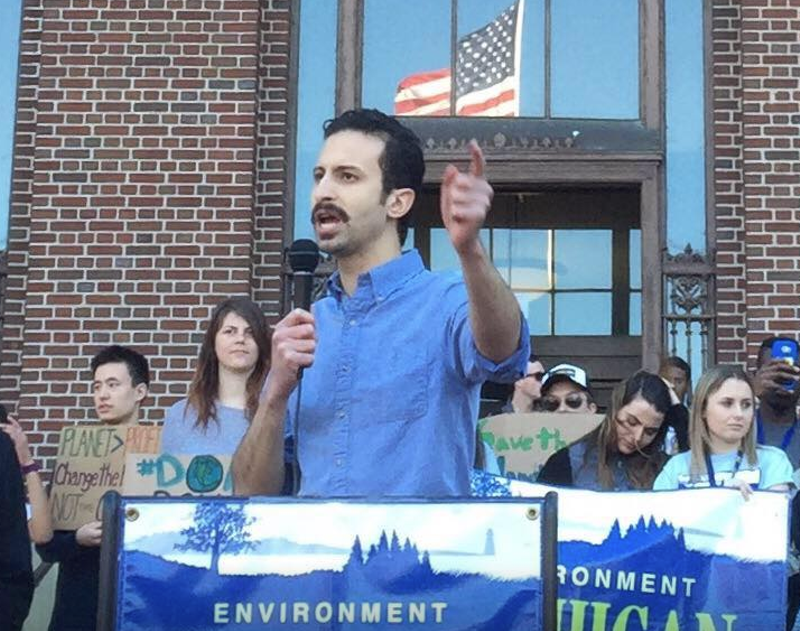 Inside Michigan Politics
released its rankings of Michigan's most liberal and conservative House and Senate state legislators.
IMP bases its rankings on 32 litmus test roll call votes in each chamber in 2017. That includes bills on banning local soda taxes, extending court costs, and fetal personhood, among others.
Rep. Yousef Rabhi (D-Ann Arbor) is ranked as the most liberal member of the State House after he voted liberal on 87.5 percent bills IMP examined, while Rep. Jeff Noble (R-Plymouth) is labeled the most conservative after voting conservative on 81 percent of the same bills.
Reps. Stephanie Chang (D-Detroit) and David LaGrand (D-Grand Rapids) tied for second most liberal by voting liberal on 84 percent of the bills.
Reps. Steve Johnson (R-Wayland) and Sue Allor (R-Wolverine) tied for the second most conservative honors by voting conservatives on 79 percent of the bills.
In the State Senate, Morris Hood III (D-Detroit) is considered the most liberal senator for voting liberal on 88.9 percent of the bills, while IMP found Peter MacGregor to be the most conservative after he voted conservative 80.6 percent of the bills.
Find the Michigan House votes IMP used
here
, and find the Michigan Senate votes
here
.