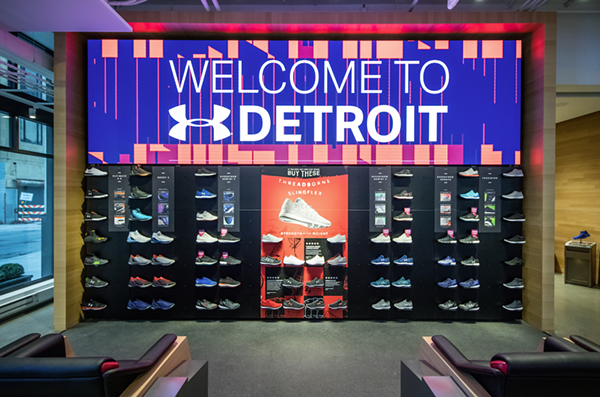 You can now add another shopping destination to downtown Detroit with the grand opening of the Under Armour Brand House right on Woodward Ave.
The newest Under Armour outpost of 2017 will offer all the basics: men's women's, and children clothes will all be available, as well as performance shoes and accessories.
The grand opening is tomorrow, April 13, and the store is throwing a little soiree to celebrate. Music, food, and drinks will all be provided starting at 5 p.m.
Under Armour joins the growing list of retail shops that have opened in that stretch of Woodward in the last year or so. Bonobos, Warby Parker, Nike, and a few other retail shops have popped up and seem to be doing well. Good luck to you, Under Armour!