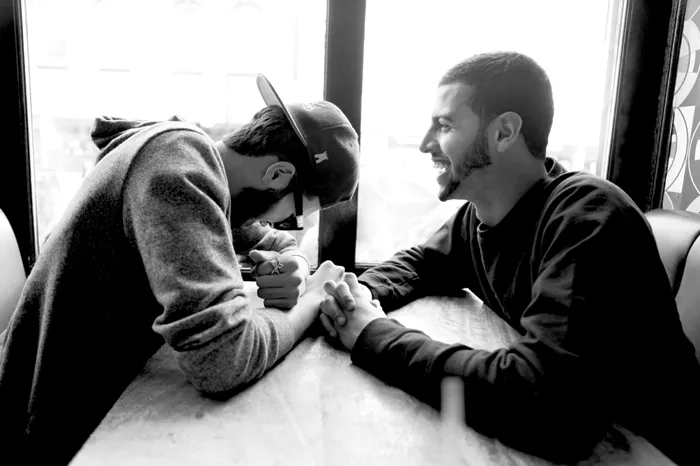 Looking back on previous years of Movement, there are sets that stand out, the kind that leave people talking for months. When the Martinez Brothers (real-life brothers Steve and Christian Martinez) spun an evening set at the Beatport Stage back in 2012, the Bronx-raised duo managed to capture a Detroit essence of homebred techno and synth sound virtually unique to our city, and combine it with their own thumping, bass-heavy blend of tech-house and house.
For two straight hours, the Martinez Brothers laid down a set that saw them constantly dancing, much like their audience. The pair kept the vibrant energy flowing and the beats rolling as the sun set over Hart Plaza. Returning to Movement this year, the Martinez Brothers will be playing the Beatport Stage yet again.
"We're always excited to play Movement and to come to the D," they say. "It's a special place for our music, and it's great to catch up with so many friends at a festival that really supports our scene. Our set in 2012 got us a lot of attention from a more underground audience, so it really helped develop our profile in a lot of ways. It's really a unique place to play and a privilege to be asked back again."
The Martinez Brothers also love Detroit for its broad musical history. "Detroit in general has such an incredible dance music legacy," they say. "So playing there, you feel like you're part of some long electronic music lineage. It's important to have a festival like Movement at a time when other festivals are getting increasingly more commercial."
Aside from their upcoming Movement performance (and the OK, Cool: afterparty at TV Lounge), the Martinez Brothers have been busy advancing their careers. The duo has been in the studio working on fresh material for their new label, CuttinHeadz, set for debut this summer.
"It's going to be a label that, at least to start, showcases the work of our friends from New York," they say. "The first release is by us. The second release is two joints, with a remix by us of a collaboration between DJ Spider, Brendon Moeller and Phil Moffa, aka Destination Void. We're also planning releases from our boys Filsonik and Jesse Calosso."
On top of launching CuttinHeadz, the Martinez Brothers have a second new label — a vinyl-only partnership with Seth Troxler called The Tuskegee, which just celebrated its first release. The pair has also sauntered into the world of art, immersing their free time in street art (which they describe as "art therapy"). A third form of art they've incorporated into their careers is fashion. The Martinez Brothers are now the official catwalk DJs for Givenchy.
"Riccardo Tisci [of Givenchy] came to DC-10, Ibiza last summer and saw us play there," they say. "We went to meet him and immediately hit it off. We've made the music for two runway shows for him in Paris, and we're playing the opening of the Tokyo flagship store this month. It's crazy, but an amazing experience."
With so many opportunities under their belts, the Martinez Brothers are excited to take on new prospects. But for now, they're most excited about their return to Movement, a festival that continues to welcome multi-talented DJs like these guys with open arms.
The Martinez Brothers perform 6-7:30 p.m. Sunday, May 25, on the Beatport Stage at Movement Electronic Music Festival in Hart Plaza, Detroit; movement.us.