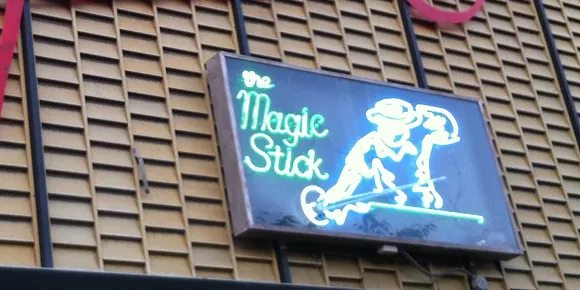 The beloved Magic Stick is set to return this September, following the permanent closure of Populux,
according to the Detroit Free Press
.

Less then two weeks since the
infamous tweet
from the official Populux Twitter account regarding the Black Lives Matter movement — which the club's owners say was the result of hacking — Populux will be closing. The nightclub has occupied the former Magic Stick space for 15 months.
The tweet drew national attention, causing artists to cancel shows and putting the venue in a negative spotlight.
Venue officials are investigating who sent the "unauthorized" tweet, according to the
Freep
: "We want to catch the perpetrator," said Dave Zainea, whose family owns the Majestic complex, home to the Majestic Theatre, Majestic Cafe, and Garden Bowl.
The name Magic Stick invokes a long history, over two decades, of one of the premier spots to hear indie and alternative rock in Detroit. Some of the bands that have rattled the walls include Modest Mouse, The White Stripes, Queens of the Stone Age, Neutral Milk Hotel, The Drive-By Truckers, The Postal Service, and on and on.
The space that previously housed Populux will remain closed through September, as the decor is retooled back to its rock venue beginnings. There's no word now on whether the pool tables will be making a return.