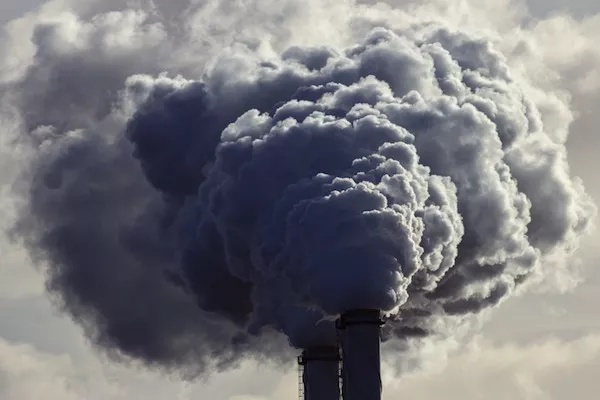 To listen to Michigan's GOP legislators, you'd think the Michigan Department of Environmental Quality is run by anti-business zealots who delight in delaying permits, hamstringing businesspeople, and rejoicing in over-regulating the state's job creators.
On Sept. 6, Michigan Senate Majority Leader Arlan Meekhof sent a letter to Gov. Rick Snyder signed by a majority of the state's GOP legislators.
The letter reportedly read
, "While we can appreciate the role of the DEQ, we see a pattern of unreasonable overreach when it comes to implementation and enforcement of laws and regulations that is alarming, and it seems that this concern has become more evident over the last couple of years."
Complaints included a mentality of "heavy-handed enforcement," "significant" fines, and delayed action on permit approvals.
Senate Bills 652, 653, and 654, now working their way through the state legislature, would seem to be the proposed remedy to this alleged obstructionism.
The legislative package has been called "The Fox Guarding the Hen-house Act of 2017,"
since it would give boards stacked with business members final say over who gets permits. The legislation's lead sponsor, state Sen. Tom Casperson (R-Escanaba), complains that the DEQ has too often based its decisions on what's good for the environment, or what scientists have to say. "Environmental groups' voices, and that of their scientists, seem to dominate the process," Casperson told the
Detroit Free Press
.
As ridiculous as this has already gotten, it's worth backing up a bit and seeing that this was an already-ridiculous situation.
We didn't always have a Department of Environmental Quality in Michigan. That department
was first created by Gov. John Engler in 1995
, when it was separated out from the state's Department of Natural Resources. The agencies were merged under Gov. Jennifer Granholm, but they were split up again in 2011 by Gov. Rick Snyder's first executive order.
the department's guidelines as posted on a state government web page
, one of MDEQ's guiding principles is to be "partners in economic development," and to expand its role in economic development is one of its "strategic goals."
Environmentalists have pointed out that departmental aspirations toward promoting economic development are often at odds with MDEQ's mandate to ensure clean air and clean water throughout the state. And since the department can't do both, it often compromises its standards to provide "excellent customer service" to business.
previously told Metro Times
. "The money that they function off of comes from permits."
In truth, the department does reject some permits, but available figures illustrate that most permits are approved.
The most recent MDEQ scorecard shows that, in fiscal year 2017
, out of 7,481 permit applications received, only 34 have been denied. Though some give-and-take is involved in the permits' eventual approval, an approval rate of 99.55 percent would seem much less antagonistic than Meekhof and company's letter suggests, and lends credence to some environmentalists' contention that MDEQ is a "rubber stamp agency."
a plan the company's own study suggests could harm area wetlands
.
Another is U.S. Ecology's permit application to engage in
a tenfold expansion of its toxic waste facility in Detroit
, which critics say would involve storing radioactive fracking waste near Michigan's most densely populated city, Hamtramck.
So what's really going on here?
Perhaps it's a bit of tactical political theater.
Twenty-five out of 27 GOP state senators,
all of whom received scores lower than 50 percent from the Michigan League of Conservation Voters
, write a strongly worded letter to their own governor, practically characterizing MDEQ as a bunch of business-hating pinkos. The letter is quickly obtained and its contents disseminated by a newspaper covering the business community. Three months later, state Sen. Casperson — whose voting record earned a bottom-of-the-barrel score of 22 percent from the MLCV — theatrically lectures MDEQ as he plays lead sponsor to a law designed to tilt the system even more to the right.
Never mind that the department itself was created just to be more business-friendly by the very governor who has been castled in his office since being disgraced by his handling of the environmental disaster known as the Flint water crisis.
Never mind that the actual evidence suggests that only a few permit applications are being denied or delayed by the department, and many of them seem controversial, ill-advised, or unwanted.
Never mind that the department is headed by a Snyder appointee, a former oil-industry lobbyist, Heidi Grether, who ran PR for BP during the Deepwater Horizon oil spill.
Never mind that the cocksure Casperson has already undermined his credibility, engaging in such antics as sponsoring Michigan's "bathroom bill" or
declaring his doubts about where President Obama was born
.
The only other possibility would be that the far right in Michigan feels the Snyder administration hasn't done enough to override environmental controls in the name of profits.
If that's how they feel, given the way a generation of low-income Flint residents will be victims of austerity and emergency management for life, then perhaps there's no help for them — or us.