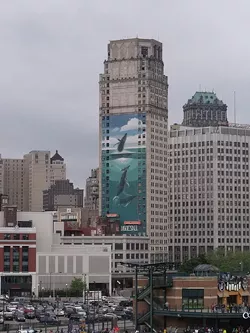 Detroit residents who use a suburban address to avoid paying income tax and high insurance costs are under fire, according to a
Detroit Free Press
article that ran this morning.
The city of Detroit is targeting 33 properties where people live and/or work in an aggressive effort to collect millions of dollars in unpaid income tax. The buildings include the Penobscot Building, Cadillac Square Apartments, and Broderick Tower, according to the story and at least 7,000 possible tax evaders have been identified.
The city identified tax evaders by filing lawsuits to ascertain residents' personal information (including addresses and social security numbers) from building management.
Through the records they were able to obtain, they discovered that less than 15 percent of residents at all 33 properties filed income taxes in 2014. At four of the properties none of the residents filed income tax returns the same year.
Some residents owe as little as $350, others are responsible for $400,000 in back taxes.
Last year the city collected a whopping $5.3 million to back taxes.
Tax evaders can be slapped with a $500 fine or serve up to 90 days in jail if found guilty, but the city is attempting to work things out outside of the court room. They sent out mailings to each of the 7,000 alleged tax evaders, notifying them they owed back income tax.
Detroit, which filed Chapter 9 bankruptcy in 2013 needs to submit three consecutive years of balanced budget sheets in order to be released from state supervision. City representatives believe this tax collection could help them achieve that goal.
Read the Freep story here
.