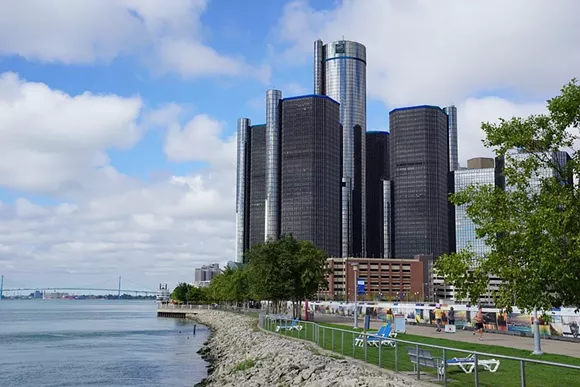 Mexico City. Lima. Detroit. New Delhi.
One of these things is not like the other, right? Not according to
The Active Times
, a fitness and lifestyle website with the tagline: "Be Fit. Find Adventure. Visit the Wild."
As it turns out, Detroit is a bit too wild and adventurous for their tastes.
In a recent slideshow in the travel section of the website, Detroit ranked near the top of a list of
cities never to visit alone
.
Although Detroit wasn't the only American city on the list — Memphis, St. Louis, and Birmingham, Ala. were all mentioned as well — it's the way the city made the list that left us shaking our heads. Other cities' warnings were based on State Department travel advisories, FBI crime statistics, and similarly high-level data.
But when it comes to Detroit, the justification felt more than a bit flimsy.
The caption for the Detroit slide, which features a photo of the Renaissance Center from the fast-becoming-cliched Brush Street perspective between Ford Field and Comerica Park, cited 9th Preinct murder statistics as
reported by MLive
.
That's right, they're warning readers away from the whole city by cherry-picking crime rates from some of the city's most troubled neighborhoods. And they're using a picture to do it that depicts what is arguably one of the safest places in the city.
Negative coverage of Detroit shouldn't surprise us any more. After all, plenty of media outlets have taken their shots — some more deserved than others — at the Motor City.
But negativity based in fact is one thing. Telling travelers to avoid Detroit based on the murder rate in a corner of the city far from the places visitors usually gather is quite another.